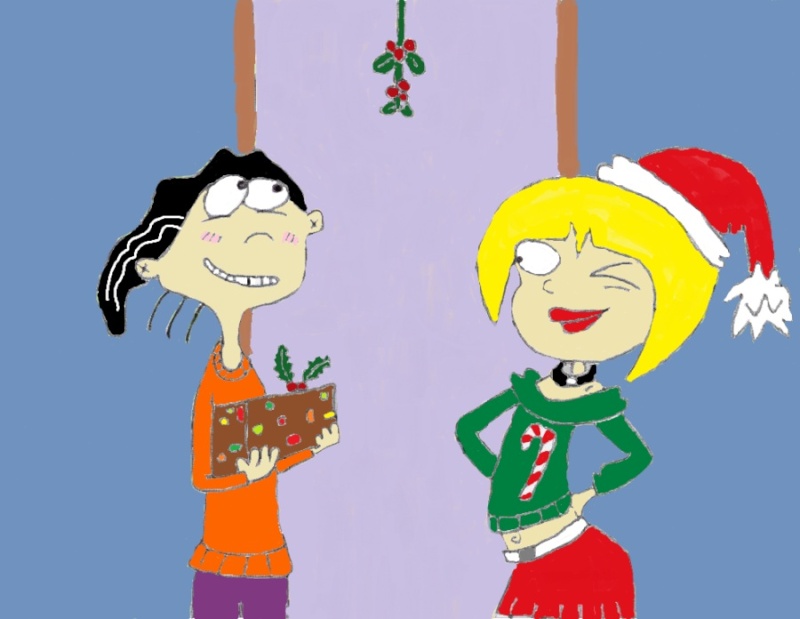 Music for the Article
Basically, a couple consisting of a Shy or Intellectual acting boy and a Outgoing or Tomboyish acting girl. Need not be romantic, but usually is.
However, personality-wise the Boy can quite dominant and the Girl isn't really all that boyish though in the counted times she does show a more assertive side, The Boy is by all means pleased if she does.
The Girl is definitely more of a risk-taker, while The Boy is more cautious
The Girl is the most straightforward of the two as well as a Partying when off duty, The Boy is a levelheaded and kind.
The Boy is the more sensitive and people oriented one, while the Girl is very direct and more goal
Doesn't stop her from kicking your butts if you dare to harm him though.
The Most famous of these couples are Romeo and Juliet
Romeo was emotional, while Juliet was practical
This is used in classical mythology actually
Apollo and Artemis might be considered such, but only by modern standards. Apollo is sometimes thought of as a pretty boy. He is the god of, among other things, music and art. He also spends a lot of time with the Muses. To classical Greeks, however, he was all man. Artemis, meanwhile, is a wild Action Girl who spends most of her time hunting in the wilderness with her Amazon Army.
Athene and Ares. Both Gods of war and victory, but the male Ares is something of a Glass blaster and a serious Smug Snake while Athene kicks his butt every time they fight, and is a Genius Bruiser to boot.
Ares is the personification of "manly men" fighting though. He's pretty much Dumb Muscle, while Athena fights to win.
To make a comparision Ares is chest banging and glory-seeking, Athena is the goddess of Nuclear War.
This is also in real life in there are several animals that exist where the females are dominant over the males, such as hyenas and spiders.
Personally I think this is quiet sweet actually