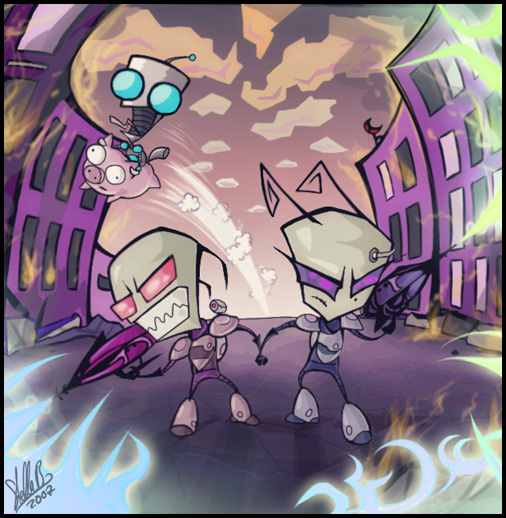 Music to listen to as you read the article
A shorter form of the phrase: The enemy of my enemy is my friend. Another phrase used to describe this is "War makes for strange bedfellows." This results in a scenario where foes must work together to achieve a common goal.
This type of team-up usually starts with the villain coming to the hero's aid, usually saying that a certain threat is a danger to them both, or "No one kills you but me!" when they save the hero from certain doom. After the team-up, the villain will usually let the hero live for now because they were so useful, so everything can return to status quo.
Frequently, if it is a goodie-baddie partnership, the baddie will look for opportunities to pull something that gets them a profit (or, in the case of really bad baddies, allows them to stab the goodie in the back). Of course, with the villain having returned to his evil ways after pitching in to defeat the external threat.
How Ungrateful.
Except when it isn't, and there's creep towards Friendly Enemy status.
Sometimes the Villian is more the hero's Worthy Opponent than a villain, and it's a pity to see them go back to their old rivalry in the end because together, they're a nearly unstoppable fighting force.
What do you think of this.