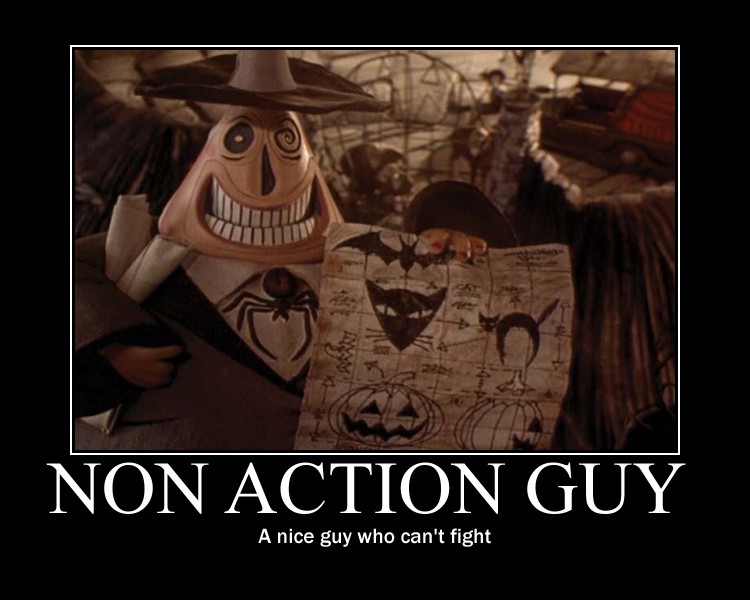 Music for the Article
A Non Action Guy is a male who is not heavily endowed with a certain quality that's expected of males in shows; usually courage or combat ability. He's usually a sidekick; often to the Action Girl, or sometimes to an entire Good Guy Group.
Expect him to need occasional rescuing. This combo has the added danger of the audience seeing him as The Load, a role that can sometimes make him annoying.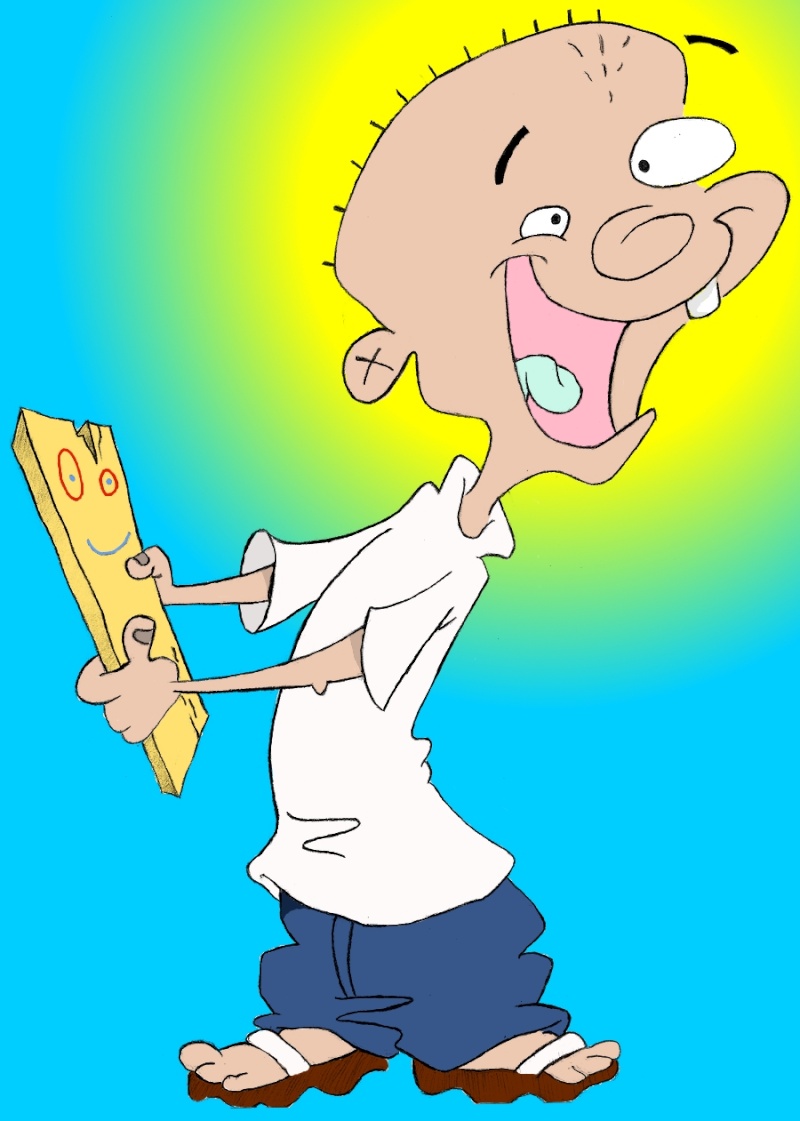 The Non Action Guy seems much more likely to be played for comedy than the traditional female version of The Load as while women are not expected to kick butt (and thus those that do are exceptional) men often are and so a Non Action Guy's lack of ability is written as something to laugh at.
Often he'll either grow into a more action-oriented role, become ignored, or become the Chew Toy as punishment for his failure at trying to be dangerous.
Other times he just dosen't fight
Often he's just as capable of combat as "Sir Robin the Not-Quite-So-Brave-as-Sir-Lancelot, who had nearly fought the Dragon of Angnor, who had nearly stood up to the vicious Chicken of Bristol, and who had personally wet himself at the Battle of Badon Hill" from Monty Python and the Holy Grail.
However times He's actually good at repairing certain objects and can be highly useful in fixing things or A common, more acceptable practice is to put him on the Mission Control, where he can be of actual help without having to use any sort of action skill.