For many people, spiders are scary and disgusting. For many other people, snakes are scary and disgusting. So, what happens when you put together the two species?
In my opinion the answer is Centipedes.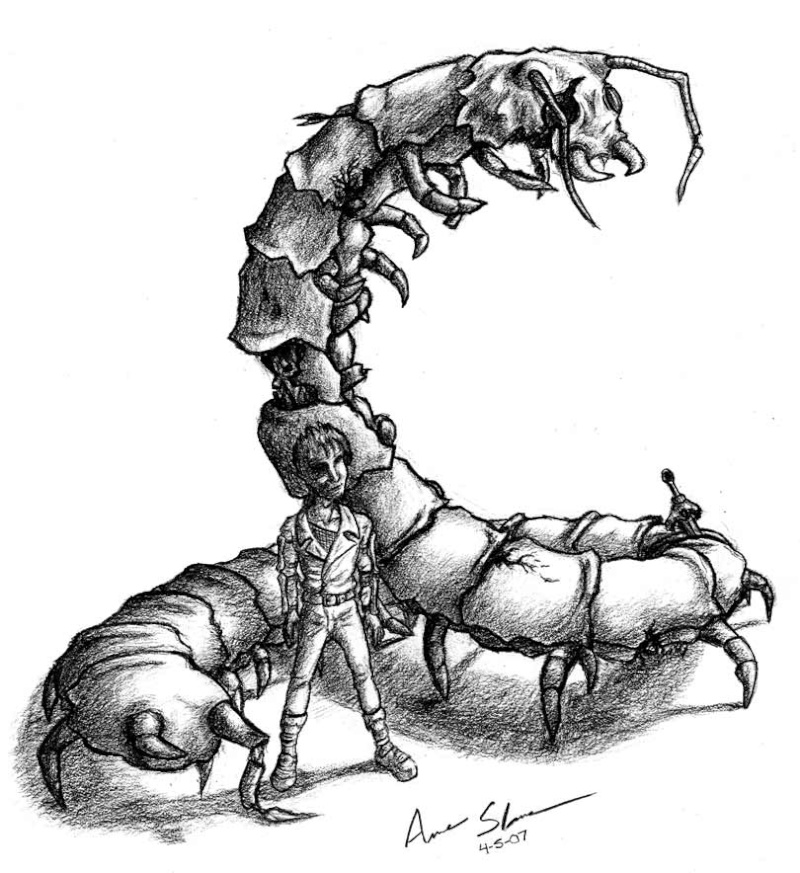 Music for the Article
In fiction centipedes, and similar creatures are sometimes used as a fancy alternative for the everyday Giant Spider or Giant Scorpions, even moreso in eastern fiction. Sometimes, a human-centipede hybrid will appear, usually sporting multiple limbs and venomous bite. In Video Game settings, expect to see it detatch its own body parts and/or cutting one body segment at time, as if it's some kind of organic train. Another apparent power is their ability of curling up like a wheel/ball and roll over their foe.
This is used to mythology
The Hundred Eyed Demon King from Journey to the West is a centipede-based demon, who can master light and fire and fight with a sword. Sun Wukon is forced to summon forth Pilanpo Boddhisatva, to whom he surrenders.
The Oomukade (Great Centipede) from Japanese Folklore was said to prey on dragon's hatchlings and being as large as a mountain. It was slain by Hidesato Tawaratota who pierced his eye with an arrow made wet with drool.