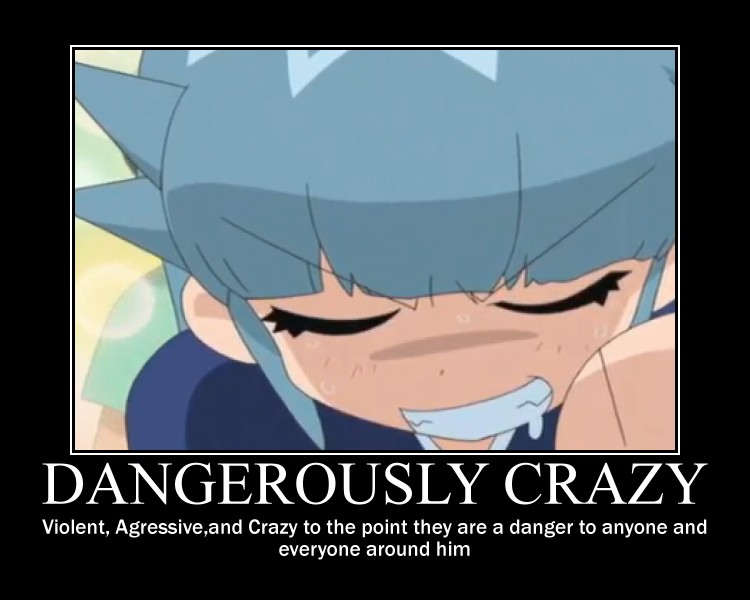 A "dangerously crazy" character is someone who is psychologically unstable and presents a clear danger to others. They are capable of extreme rage, and with no way of knowing just what will set them off, this makes them extremely frightening to deal with. Also be prepared to expect them to burst out into insane laughter while out on the attack. This mainly differentiates them from other eccentric characters who may themselves be obsessive, weird or seemingly crazy, but use this condition hand in hand with doing good, or at least not being in the way.
Don't mess with Them. Seriously. I mean it. Actually, try to avoid being anywhere near them, period. They're one of those folks who doesn't handle ANY form of power well.
They usally carry swords, chainsaws or axes as offensive weapons and demonstrate trigger happy tendices that can often make them dangerous to have around and not contained.
Some are so crazy that their own goons have to take them to a psychiatrist. When Their own army decides that they need therapy, that's about the definition of Dangerously Crazy. Their behavior was too much for therapist to handle causing damage to the hospital that would take CENTURIES to rebuild.
Did I forget to mention that they are often found in horror films
Fotunally in lighter stories they are Laughably Evil.