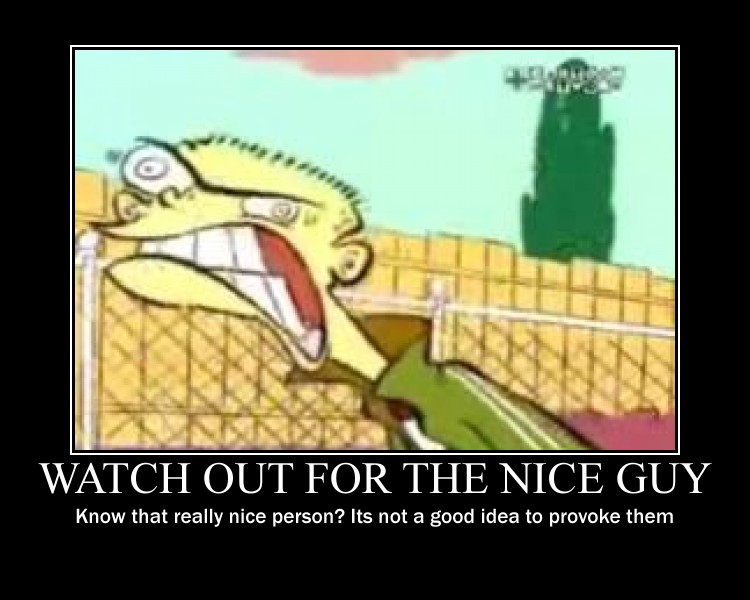 Sometimes, the nicest person in the story gets pushed to the limit of what they can take.
And the results? THEY ARE NOT PRETTY!!!
Basicaly it involves a genuinely nice character submitting to a rare act of malice.
The sweeter, gentler, more polite, more peaceful, and overall nicer a character is, the worse it will be for whomever is in the vicinity when they're subjected to one too many rounds of this sweet, lovable character is put through intense amounts of pain or lack of Respect. What was once a sweet and nice individual suddenly snaps and becomes something far worse than Mr. Big Bad could have expected.
It's called UNSTOPPABlLE RAGE for a reason, you know.
Things get even worse if they're a Pacifist, since outright villains will only kill you. If a sweet, gentle soul snaps, all you can do is pray that they don't go old school on you.
This is also why pushing a Gentle Giant too far is generally a bad idea, and why Complete Monster trying the idea of Giving the Nice Guy a backbone by pushing his buttons... or making him violently snap if it goes wrong is by all means STUPID.
Oh don't belive me well here's another image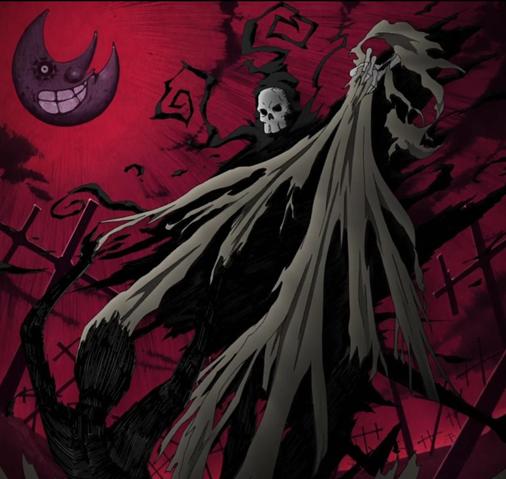 Forunally at the end of the story the nice guy is calmed down by his love intrest or someone who is close to him.
In a matter of fact here's some images