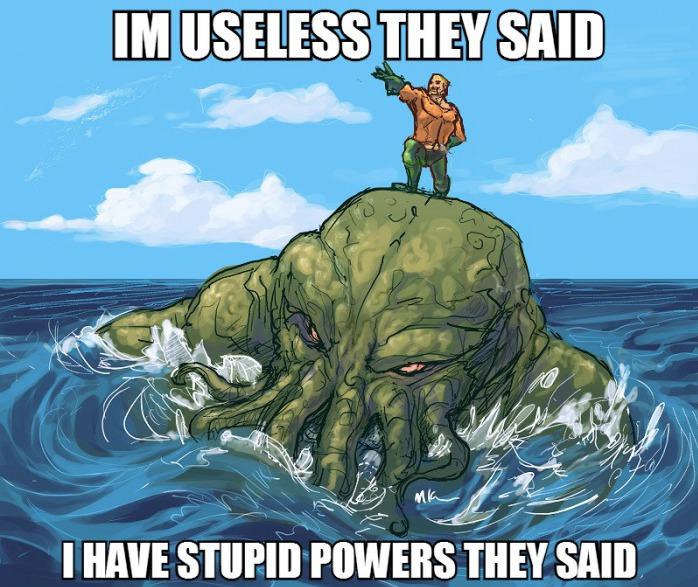 Music for the Article
The character decided to play gain a power and ended up somewhere at the bottom of the superpower scale. In the world full of Reality Warpers and Elemental Powers, they won a something weak. Probably wondering, What Kind of Lame Power Is THAT, Anyway?
Turns out it is an awesome power! Somehow they manage to destroy Nigh Invulnerable foes.
Usually, a type of skill reapplication: the power has utilities which no-one but the Weak, but Skilled hero recognizes. Occasionally the main power isn't the awesome part, it's the Required Secondary Powers needed to have it work in a remotely logical way. Sometimes justified with the powers only becoming effective over time, or that they are only effective under certain conditions - however then they pay off handsomely.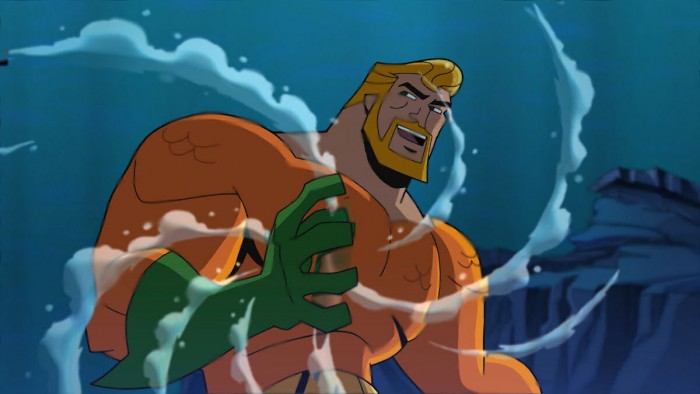 Contrary to popular belife, Aquaman is absolutely not as weak as one would have one believe. Powers he can swim like a fish and punch people while under 500+ atmospheres of pressure, which is Superman level strenght and he commands everything that lives in the ocean; INCLUDING SEA MONSTERS
Recentally many writers portray him as horrifically powerful and outright feared by heroes and villains alike, and for very good reasons.
"He could control every creature that lives in the sea. But I don't think either of you know what that really means. Do you know, do you understand, do you have any idea how much life there is in just one single square mile of sea? I don't think you do... and if you multiply that by lots of miles in every direction... I'd never seen anything like it in my whole life... and God as my witness, I hope to never see it again."
Perhaps the most awesome (and funny) example is Aquaman's friendship with sea life used to defeat one villian................who never knew what hit him when he had an orca dropped on him.
He also can use microscopic aquatic organisms to control water itself.
Not only does he have ability to command not only sea life, but also any animal with any connection to the sea, even vestigial or ancestral. Considering life originated in the ocean and every animal has an aquatic common ancestor, that means he can control every animal that has ever existed, including humans.