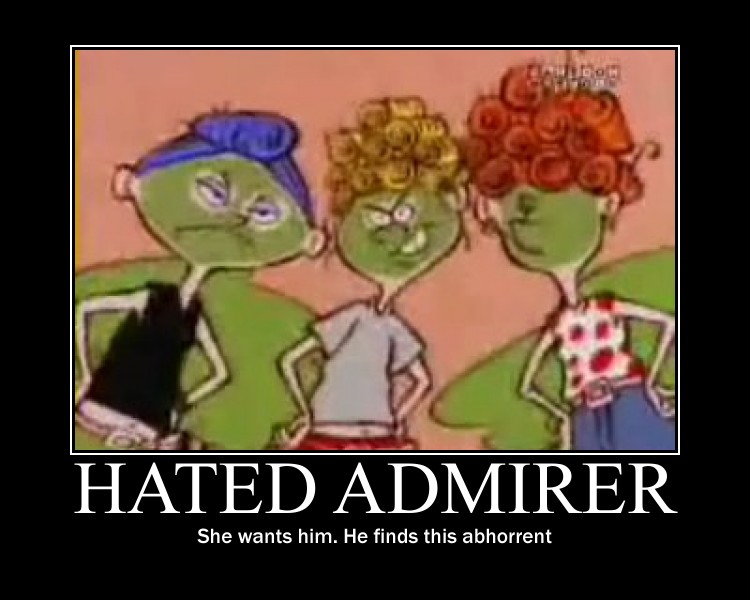 Music for the Article
An ugly Woman is noticeably attracted to a male protagonist. Maybe she's even a little forward about it. The protagonist realizes this, and is profoundly uncomfortable with the whole idea, but the female character either doesn't realize he's not interested or is undeterred. Yet the character is not just uncomfortable; he's shocked, horrified, or disgusted. Even a wave and a smile from her will be treated as a fate worse than death for the recipient. This is played for comedy.
Even Though I use female terms the can be male, however these characters tend strongly to be female rather than male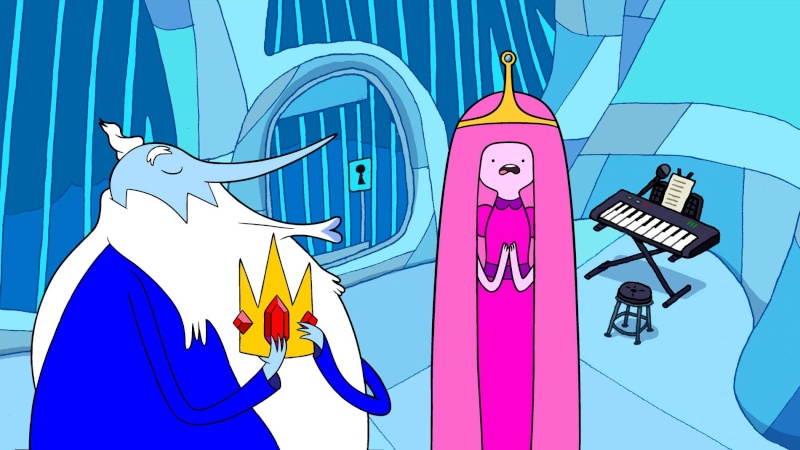 In some cases, the point of the joke is that the protagonist is too nice to say anything, thus allowing the situation to come up repeatedly. In others, just portraying the protagonist's reaction — which may be closer to mortal terror than awkwardness — is considered enough of a punchline on its own.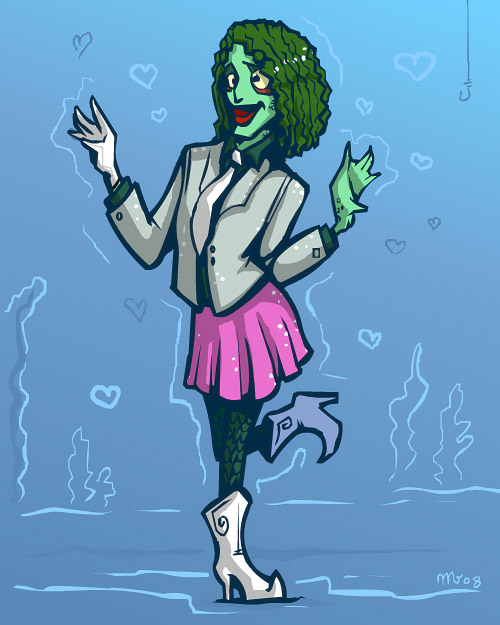 The Hated Admirer differs from more sympathetic characters in one key respect: the audience is expected to find her both unattractive and extremely unsympathetic, and is supposed to feel sorry for the protagonist because she has him in her sights and just won't take a hint or proves resistant to the clue-by-four.
Sometimes, the hated admirer and the protagonist end up together, which becomes funny