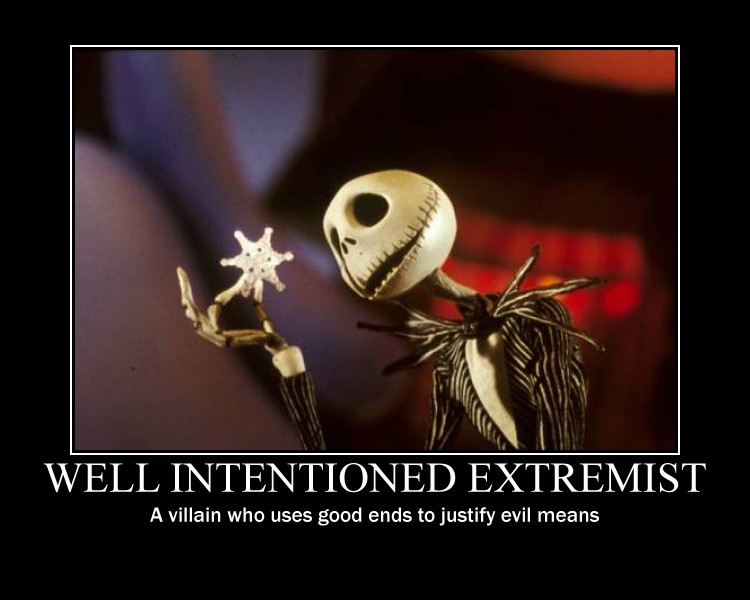 A villain who has an overall goal which the heroes can appreciate in principle, but whose methods of pursuing said goal (such as mass destruction and havoc) are problematic; despite any sympathy they may have with his cause, the heroes have no choice but to stop him. Taken to extremes, he may want to create a Utopia but have very destructive methods of creating it. Such an idealistic extremist will eaiter aim For Happiness or For Great Justice.
Other times, the villain may be out for simple revenge against a person or corporation or other entity that has undeniably wronged him. Again, the heroes may sympathize with his plight, but are obliged to stop him because he cares not who gets in the way of his planned revenge. However, the heroes will often investigate the villain's grievance themselves and will complement stopping the villain with taking down the offending party as well.
Often a Tragic Hero that became an Anti-Villain, and sometimes a Worthy Opponent or even Reluctant Warrior.
The total opposite of this is the Knight Templar who fully believes that they are in the right and the best way to save the world is to remove free will.
They regret the havoc and destruction they cause and they often reform and become better people.