In the past, it was thought that all of matter could be classified into easily viewable "elements" that one can observe with the naked eye. Thus, all of the world was made up of natural forces such as "earth, air, fire, water" et al. The discovery of the atom mostly disproved that, but the idea was so deeply rooted in mankind's mind, that it's still used in nearly every supernatural fictional setting .
In this case the Nature Based powers are comparable to
Competitive Balance
Earth based Powers
Stable and resilient, earth is the element of solidity and support. It is the strongest element, but also the slowest. Earth characters are frequently dependable, strong, and, if female, a motherly figure . Generally represented as by either the color Green, Brown or Yellow
Fire Based Powers
Carries positive connotations like warmth, light, purification, and even rebirth. However it can sometimes be wild, destructive, and unpredictable nature. Most series with an elemental motif will usually assign it to the hero. Usually represented by the color Red, even though it is naturally more Orange in color, if not outright Gold/Yellow.
Wind Based Nature Powers
unpredictably calm one moment and flying into a tempest the next. Very agile but sometimes seen as the weakest (unless it is referred to as "sky" or "heaven"), therefore, what it lacks in raw power it makes up for in offensive and defensive maneuvers. It can also include weather manipulation. . Noise, when used as an elemental attack, is sometimes depicted and treated as an air-like attack. is always White
Water Based Nature Powers
Capable of taking any form. Water is pretty much always seen positively, symbolizing healing, adaptability, and calm. While earth is strong and solid and air is weak but fluid, water is both strong and fluid, but not to the same extent as the other two. Always Blue.
Lightning/Electricity Based Nature Powers
is sometimes paired with air or fire, but more often is considered a separate form of power. Lightning usually carries the same connotations as fire, but may also include speed.
Ice/Snow Based Nature Powers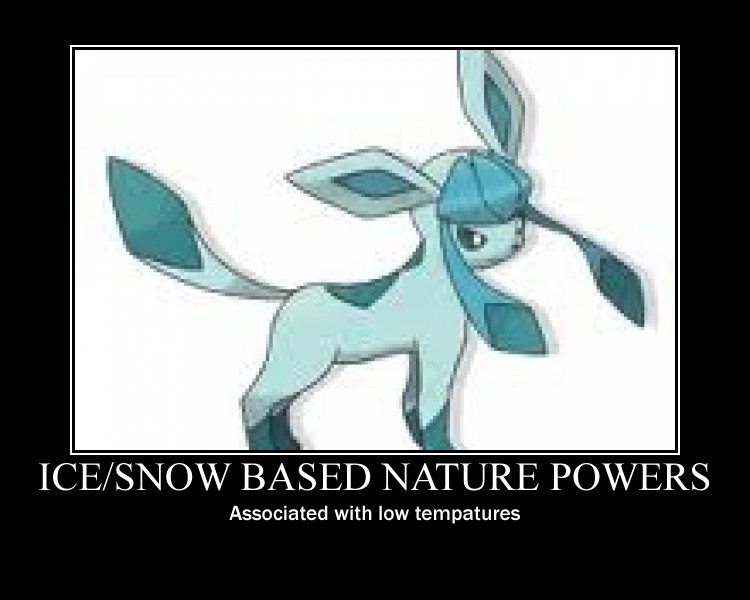 it carries connotations of coolness, detachment, harshness, and even death. However, snow is almost the same but carries connotations of fun, softness, cheerfulness, and even love.
Light/Holy Based Nature Powers
Light is solely used for healing. Commonly used by angels, priests, and the forces of heaven and Light is, however, usually associated with absolute good
Darkness/Shadow Based Nature Powers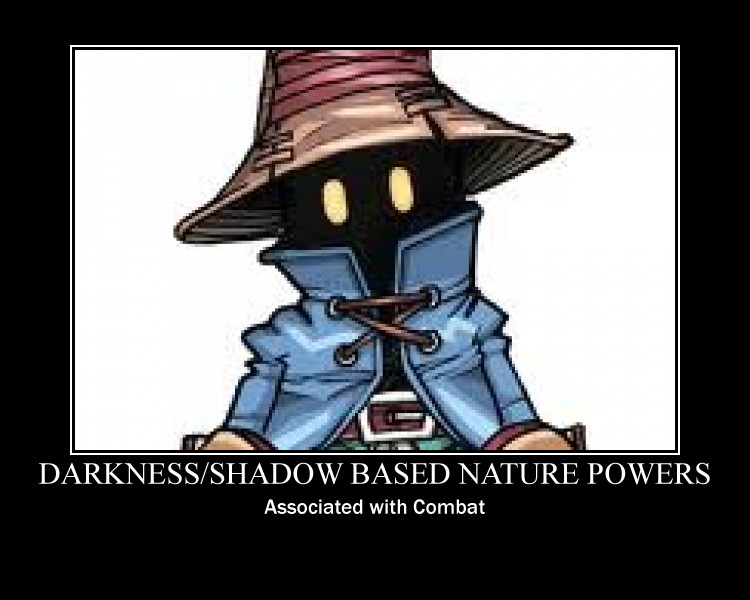 For the record Darkness is not Evil, however it can solely be used for combat purposes or shadow munipulation. Usually the opposite of and weak to Light.
Time Based Nature Powers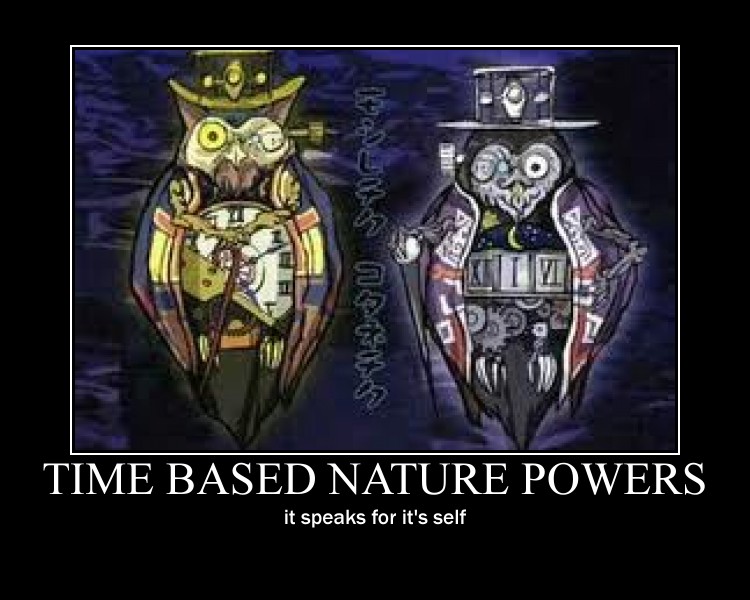 Controlling the flow of Space and time. People who can control time can stop it, slow time down, speed it up, and many more.
Space/Gravity Based Nature Powers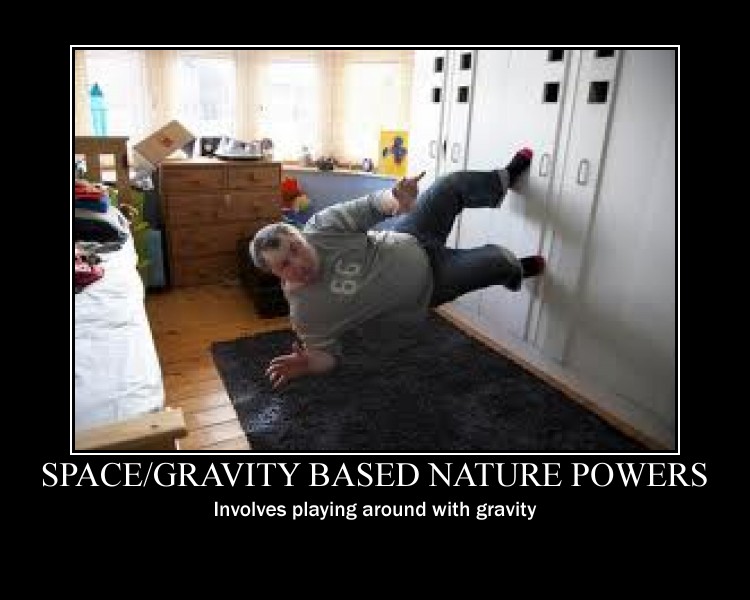 Void Based Nature Powers
This is generally considered to be the most dangerous because it Generally involves erasing things from existence, whether via black hole, draining Life Energy, or they simply cease to be.