Bittersweet Victory aginst a Cosmic Monster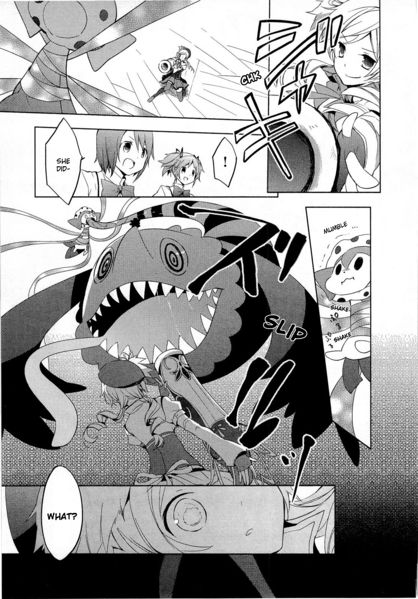 Okay, so you've just gotten into a brawl with your local Cosmic Abomination, just after you deliver the Knockout Punch against him. Apparently as a final fearwell something bad happens to you, or the world you live in, in such a way there is almost no way to solve that problem that will be done without sacrifice.
You just broke your entire body trying to destroy that thing!
This is called upon as a way of showing the true futility of trying to stop the physical or literal manifestation of an all-powerful being. It really doesn't matter if you have powerful mythical weapons or giant galaxy destroying guns; the physical form of him is irrelevant to his powers to utterly smack you aside with merely a nod. It just can't really be done. Cosmic Abominations such as the namer of the trope himself do not feel much pain from being punched out, since all you did was merely destroy his physical manifestation, and punching him out will only delay your demise as you:
1. Stop him for now; when he wakes up, he is going to be furious.
2. Find out your punch didn't even graze him.
3. Have a broken arm, so when he wakes up, you will be is a VERY bad situation
4. Are now possessed or infected with The Virus as a result of touching or killing him, and will eventually become him...
5. Actually do defeat him, but only at the cost of almost everything you were trying to save, up to and including your soul is destroyed.
6. Actually do defeat him, but have drawn the attention of even worse things that want revenge on you.
7. That was his weak form, then he transforms...
8. Set off his back up plan - can be anything from a child with a water squirter to a bomb to the awakening of a giant demon.
9. Find out that he was the sanest of the bunch; without him, the smaller fry are now beating up one another and the brawl takes out the world since there is no one to lead them.
Sweet Victory aginst a Cosmic Monster
So, along passes the Cosmic Abomination, they who are incomprehensible, omnipotent, madness and fear inducing beings. These Cosmic Entities have whose thoughts encompass the universe and infinities beyond. To better explain this type they are Eternal, infinite, impossible to even understand, let alone oppose...
And then along come a couple of plucky heroic characters, who didn't get told that the Abomination is impossible to beat.
Through some combination of skill, brains, courage, Heroic Spirit, and occasionally raw world-shattering Pure Awesomeness, maybe some kind of incredibly circuitous strategy, maybe trap.........Well
SLASH
T-the Heroes just beat the Abomination. Not a Goon, not an Elite Goon, not The Commander........A COSMIC ABOMINATION WHO IS NOW DEAD AS A DOOR NAIL!!!
the heroes have found some rule stating that the power in question has limits or a Drawback, and then proceed to exploit it ruthlessly. Sometimes what they defeated was just part of the being which existed in our reality at the time, in other words it is just as alive as a arm or leg.