This guy is someone we we love to hate.
"Love to hate" is a term many people use to describe villains we enjoy. We love them for various reasons, such as excellent character development, being hilarious, possessing the best writing, having a memorable personality, or were lucky enough to have a top notch performance by their actor. (Of course, the fans still want to see the wretch get his comeuppance in the end, hopefully with a flamboyant Villainous Breakdown and delicious Humiliation sequence. This is still hatred, after all.)
Faux Affably Evil, Affably Evil, Laughably Evil, Magnificent Chessmaster, and Evil Villain are sub tropes for different reasons. Being a loud helps.
Some Anti-Villains are this due to the character development they often get, while the other ones are well liked by the aduence they have no hatred twords them.
Keep in mind a villain who is a Smug Snake or a character that the fans outright hate is typically not eligible for this title as are some villains who cross the Line.
This is someone whom the fans enjoy and even maybe respect because of their unapologetic evilness. Their shamelessness is cathartic to us, and they retain their awesomeness as time goes by without Villain Threat Decay.
In order to be eligible, a villain must be generally well regarded/well liked by said fandom while the same fandom still acknowledges they're a cool villain being here means that said villain is part of the pantheon of great villains.
They Come In two flavors
Cool
Music for the Second Half of the Article
Basically they are liked for the jerkness, unabashed desire to use others and control the world, being Dangerously Genre Savvy, starting a memorable quotes and being an all-around For the Evulz monstrous, yet cool villain who's repeated cruel and possibly pointless moments that make his eventual downfall that much more satisfying to witness.
Darth Vader commits his evil acts while dressed like a black knight, complete with a cape. Not only that, but he controls an organization made up of awesome white armored soliders, owns a massive planet destroying super weapon, trots around with a master battle tactition as his #2, keeps incredibly dangerous weapons with him, and is also can control the force, and is part machine. That's just cool. But he's such a jerk....
Here is An Example
Funny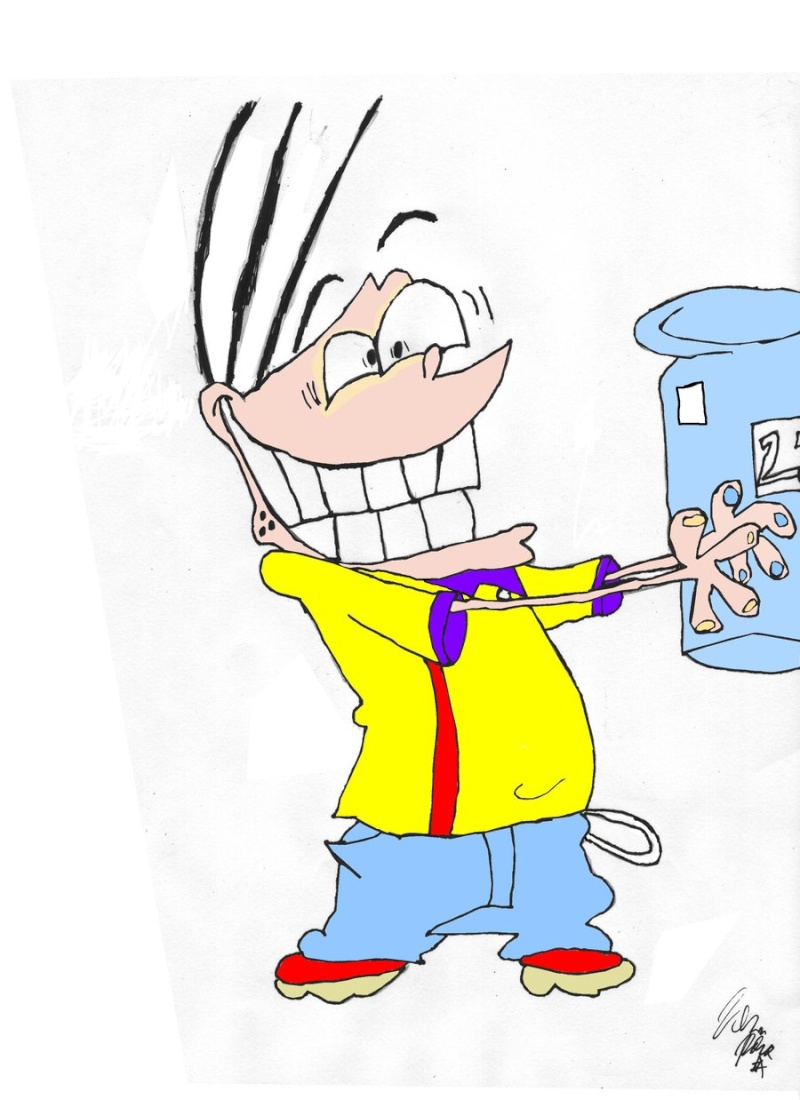 Music for the Third Half of the Article
Sometimes a Villian we love to hate can be funny.
He is snarky, prone to weird faces, loud, almost childish sometimes, is a pretty laid back guy, very quirky, talks like a used car salesman,tends to talk in a calm, terrible fighting skills, outdated fashion sense, makes wisecracks, he's very somewhat foulmouthed and loves to tell stories that are disgusting yet funny, treats the assignment like a game, and in thes tory long after he's been destroyed he shows up from time to time to talk to the aduience, and lastly can be fun to watch
Most his constant abuse is inflicted by himself rather than the hero, and could usually be prevented if he wasn't so insistent on attacking the Hero, who offers a truce nearly every minute or so.
He might ACT polite, patient, easy going and pretty laid-back but he's actually crazier than a bag of cobras on
Owever, He acts like this while going around ruining other peoples lives, including his employers and co-workers, shows an indifference for his family and friends' well being, and frequently commits all sorts of callous or outright nasty acts for minor indulgences or offenses, will use violence as A FIRST RESOURT, is completly devoid of empathy towards anyone, and only cares about himself.
And yet some of his lines are comic gold
Here is An Example
In memory of Bob Anderson the suit actor for Darth Vader You Will Be Missed by all of us.