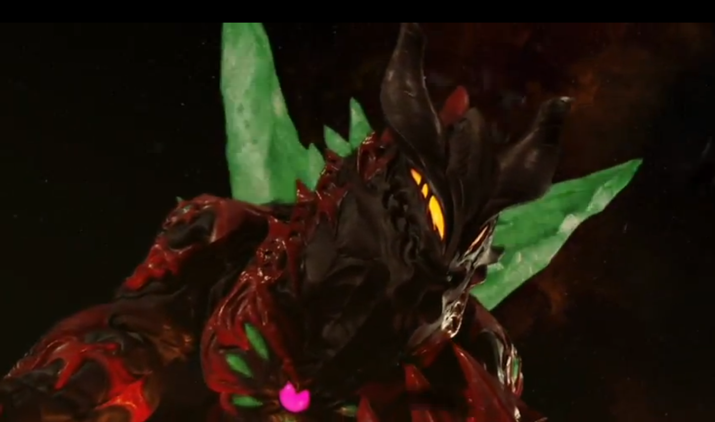 Music for the Article
Classic Big Bads have the tendency, when push comes to shove, to turn into massive monsters. A mad scientist in a fit of urgency might down his own mutagen, or a cyborg turns his body into a living explosive, or a mild-mannered enemy reveals her terrifying true form. Bets are good they'll become way more bloated, ugly, or plain disfigured. Sometimes this is more subtle, and the character will look perfectly normal (or even attractive) save for a few glaring monstrosities that give them a scary face.
This shows the villain means business and it's time for the heroes to end it. And for those with firmer morals, this qualifies the villain as a monster, making it fine to destroy him.
Named in honor of the song your listening to.
Some Stories in general absolutely adore having their main villian do this, even when their original form is scary enough anyway. In fact, it's gotten to be somewhat of an arms race: thanks to the popularity of Frieza in 1991, three-form villians are now somewhat common, and those games going for "epic" will sometimes go for even more.
Sometimes the heroes never even fight their human form at all and they immediately turn into a monster......oh well.
Did I forget to Mention that Disney (Film company) and Square Enix (RPG Video Game Company) LOVE doing this.
Sadly, this transformation can often be anti-climactic, as it telegraphs to the audience that the villain will most likely face his final defeat soon. Outside of video games, it is quite rare for a bad guy to invoke this and actually WIN. This might be because the less human a character looks, the more "acceptable" it is to kill them.
However this isn't a bad thing for the aduence as much as it's used, you'd be hard pressed to complain when they turn into something awesome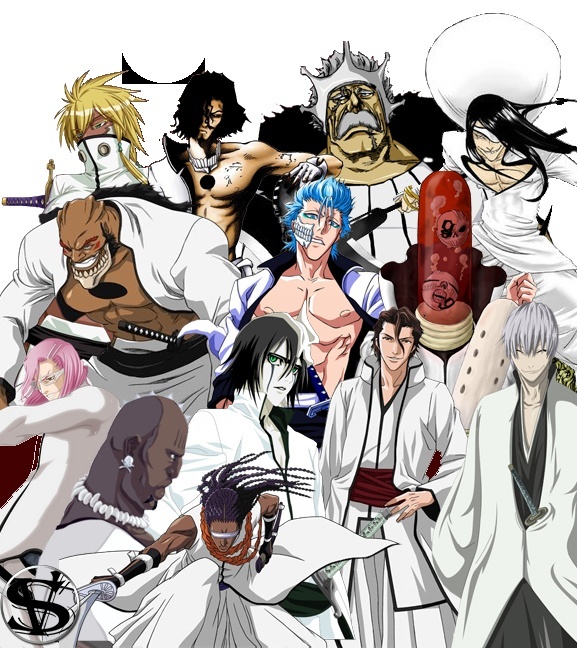 As the power of an evil creature increases, they become more of a large, disfigured abomination until they use the Humanoid Transformation, beyond which as they gain more power, they (re)gain humanoid form.
A possible justification for this is that what's increasing is not only the creature's power, but also how much they control that power. for example the monstrous, oft-visceral features are the result of power pouring out without restraint. Once the creature manages to get a grip on their abilities, they can suppress the giant-scary-monster aspect of their abilities while freely accessing the damaging opponent part part. In some cases, this concept will be alluded to the creature starting to revert to its monstrous form as it is harmed and loses control over itself.
On some cases, this could also be viewed as the creature being Very Praticle. For example, a huge monstrous abomination cannot physically participate in the impressive martial arts stuff that a dome fights are built around, so if it's in one of those, it gains an advantage by reverting to a humanoid form that will fare better Kung Fu Fighting or basic combat.
This is also fueled by several out-of-universe factors. One, for example, is the Rule of Perception: You can only add so much horrid detail to a monstrous creature before the design becomes busy and adding extra eyes, putrid tentacles, etc. just does not make that much of a visual impact any more. The only possible way left to get the audience's attention and signal "major change" is, paradoxically, to take all the monstrous features away.
However, there is a possibility that this is the monster's weakest form.
This is Used a lot in Japanese cartoons.
TO Get you a better idea how serious things turn listen to this