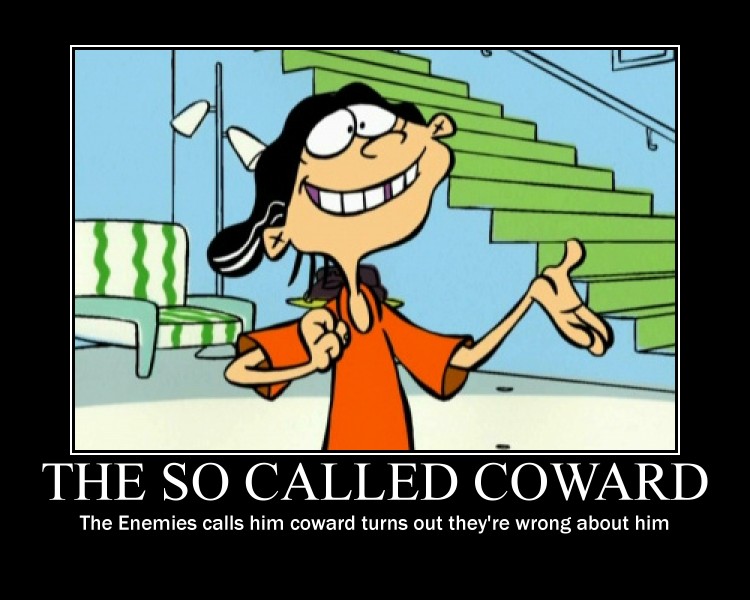 Music for the Article
A character is Quiet, shy, poliet, only is he intelligent, he is also Kind, Polite, Sweet, Selfless, Intelligent, Shy, Adorable, Generous, Sweet-Natured, Caring, Friendly, Dedicated to what he likes and unwilling to engage in meaningless fights. A bullying braggart sets out to harass the character. The character backs down, and is branded a coward.
However, a peril soon crops up that endangers the entire community. The bully bosts about how great and powerful he is and decides to smite his opponents.
They at first don't take him seriously only to come back to kick major butt as soon as the Bully's cronies actually start threatening his friends by defeating them.
Then quiet character then engages in spectacular acts of heroism that stun the community as this quiet person proccedes to completely destroy his opponent.
He does this when figures out the Bully's powers, he instantly turns the tables and leaves the Bully foaming at the mouth from terror over him.
He may be a thin, quiet guy, but in some cases, he was the first one to call out the actual main villian who not even a person who claims to be The Hero was actually be able to do.
The Story does have a happy ending for this So Called Coward, because usally The Heroine finds his behavior admirable and falls in love with him because she realizes that she wants someone like him in a heartbeat