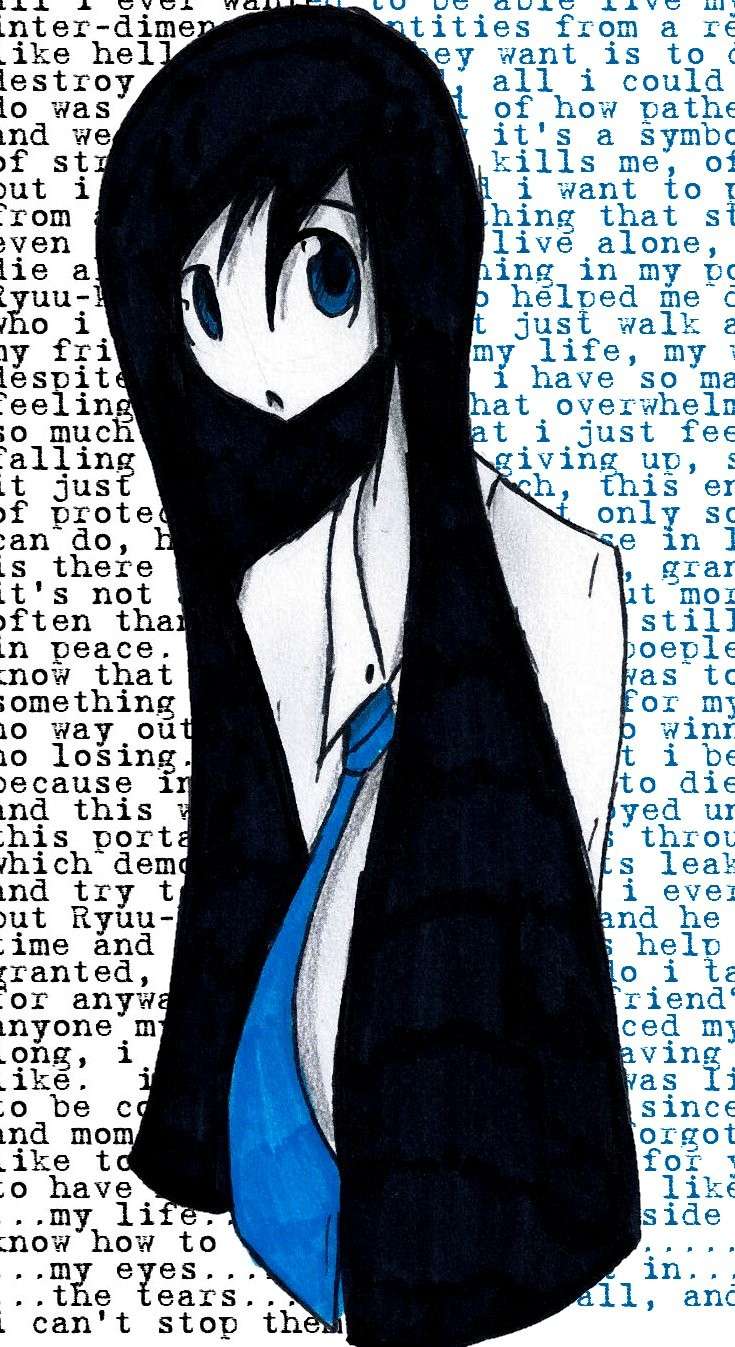 Music for the Article
An entity often seen in Japanese horror movies and stories is a ghost, usually that of a young woman, with long, stringy black hair that covers her face, clad in a white burial kimono or shroud. Her face itself is often quite ghastly to look upon, but there are exceptions.
This is actually a type of ghost known as an onryo, the ghost of a young woman who was greatly wronged by a man in life and now seeks vengeance on the living. Strangely enough, the man who actually did the wronging is often left untouched by the onryo, which is probably perceived as the way it should be in the traditionally male-dominated Japanese society...
While there are a few male onryo in kabuki, the vast majority are female. And while there are similarly a small number of exceptions with lighter and/or more colorful hair, and even a few with skin that isn't ghost-white, the overwhelming majority are Brunette.
While the exact origin of Onryo is uncertain, it can be traced back to the 8th Century and was based on the idea that powerful and enraged souls of the dead could exert influence on the land of the living.
The traditional Japanese spirit world consists of three layers: heaven, the world of living and the world of the dead. Regardless of who the person was before death, all spirits go to Yomi when they died, even the Gods. While it is impossible for the dead to come back to the world of the living anymore according to Japanese mythology, powerful dead spirits could influence the living either out of good will or malice. Kojiki (711-2), the oldest Japanese book which narrates Japanese history beginning from its creation mythology, tells that when the goddess Izanami died she was able cast a curse from Yomi on the land of living. In a smiliar sense, onryō refers specifically to human souls transformed by extreme emotions to do such harm. The earliest remaining record of onryō is found in Shoku Nihongi where a high ranked courtier Fujiwara no Hirotsugu, who lost power and was defeated in a failed rebellion against Genbō is mentioned after his death as "Hirotsugu's soul harmed Genbō to death
Onryō were believed to be driven by a desire for vengeance, as in the example of Hirotsugu's revenge against Genbō. The form of their revenge varied, from the misfortunes of former enemies to natural disasters.
The long-haired onryo isn't just seen in Japanese culture. Similar variations occur in other Asian countries as well, like China, Thailand, Vietnam, and Korea.
Traditionally in Korea, ghosts tend to follow the same archetype as the fiend in "The Ring". Female ghosts look bedraggled with hair in their face, and they are always clad in white (the color worn in funerals). The maiden ghost is the most common and fearful in Korea.
Of all the ghosts in Thailand, the most famous is "Nang Naak". The story varies, but it's usually like this: An ordinary farm girl named Naak from a village falls in love with a handsome young man named Nai Maak. Despite their economical backgrounds, they eventually manage to be together. Shortly after marriage, Nai Maak is conscripted for military service and leaves Naak behind, who dies during labor along with her unborn child. Although they are buried according to local tradition, the spirit of Naak refuses to perish. When Nai Maak returns from the war, the ghost disguises herself and her child as humans to him. The revelation itself provides one of the most memorable scenes in the story when Maak sees his wife grotesquely stretching her arm through the floorboard of their elevated house to pick up a fallen lime, or a knife in another version, on the ground. The terrified husband runs away and the ghost follows him. There are many gruesome accounts of how Nang Naak chases, harasses, or even destroys whoever comes between Maak and her.
Eaither that sometimes there's a little ghost girl and her vengeance is based around losing candy.
Sadako Yamamura from Ring is a famous examples for putting curses on people through a video tape she is the daughter of psychic.
It's hinted that Sadako's mother had contact with unknown Eldritch beings due to her psychic powers... and that one may have been Sadako's father, rather than the man who was believed to be assuming however it's stated that those Eldritch Monsters came from the ocean.
There are two rather plesant stories about these things though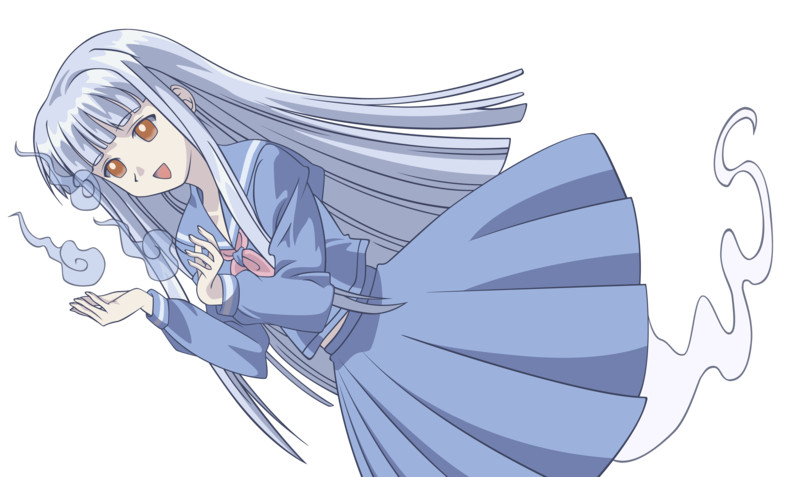 A Ghost girl just wants to make friends, but all her attempts to communicate with people are horribly misunderstood, and a boy takes a photograph of her, leading the class to assume that she's a out for vengeance. It gets to the point that they even call in two professional exorcists to take care of the problem before they finally figure out that she doesn't want to hurt anyone.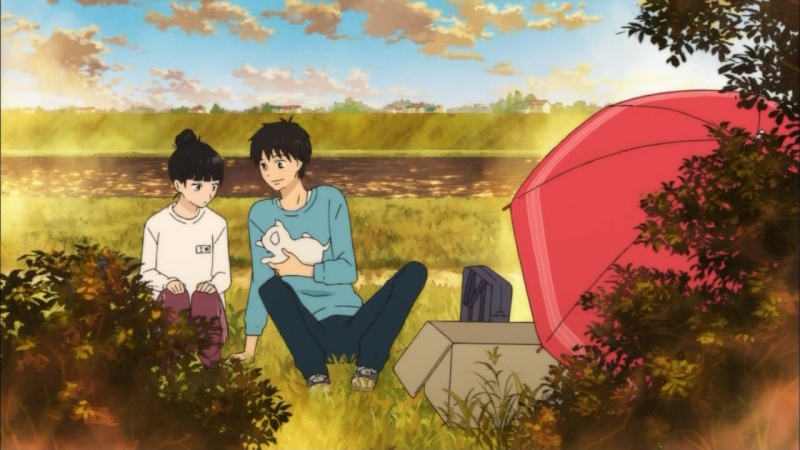 A Boy meets a Girl whose onryo-like appearance and intimidating manner of speaking leaves her alienated from her students. Many of her classmates even mistakenly call her Sadako. In truth, she's a very sweet girl whose attempts to overcome her shy nature are misread as threats or curses. Eventually after befriending her and developing an emmotional attachment they fall in love and eventually get married when they get older