Cosmic Abomination
"Far, far below the deepest delving of the Dwarves, the world is gnawed by nameless things. Even Sauron knows them not. They are older than he. Now I have walked there, but I will bring no report to darken the light of day."
- Gandalf, Lord of the Rings
(WARNING: THIS ARTICLE MAY SCARE PEOPLE)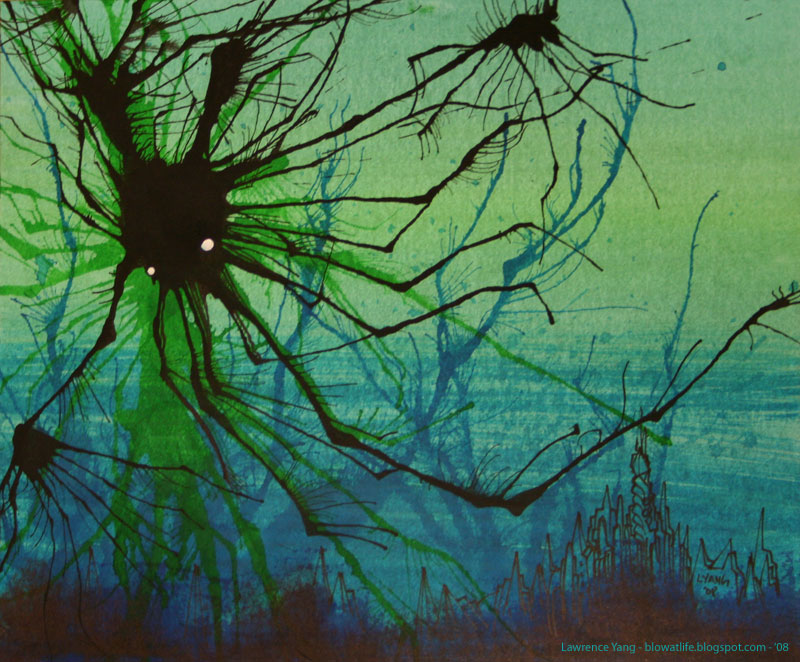 Music for the First Half of the Article
How to describe these grotesque mockeries of natural law? There are no words that can encompass such disgusting foulness, not in English or any other human tongue. They are The Other. The Inconceivable. Alien beyond comprehension, their sole existence is an affront to all reason. We could speak of painfully dissonant noises and nauseating colours, ichor-dripping vermiform tentacles and abyssal yonic voids, or complex mathematical geometries, but those are mere superficialities. Monstrous and sick though these stigmata are, they do not define the abominations; they are merely among some of the more common symptoms of their underlying wrongness.
Cosmic Abominations, are not simply creatures that look horrible on a metaphorically cosmic scale. They are alien madness-inducing reality warpers who literally ARE horrible on a cosmic scale. Eldritch is not just anything that looks like an ugly mashup of different kinds of Sea Animals. What actually defines the Cosmic Abominations is their defiance of natural law, as humans understand it. They are the things that should not be, the ultimate aliens. It is this what makes them abominable, that can use jedi style mind tricks on all but the strongest of those who encounter them. Such laws as they do obey, such as When The Planets Align or Sealed are sealed in an object, are their nature, not ours.
They are native to the genre known as Cosmic Horror Story, but they are not confined to it. Mild examples can be found throughout the horror and fantasy genres. Greater abominations can occur in almost any type of fiction. Usually they derive, at least in inspiration, from Lovecraft's work.
Physically, Cosmic Abominations range from almost human, through big ugly scary monsters, to the unimaginably bizarre. Generally, the weirder they look the more powerful they are, but this isn't a universal rule. Here, the "ugly" in "big, ugly scary monster" doesn't just mean that it's horrible to look at — it means that there's something about it, about the way it looks, or the spaces through which it moves, that violates every law of reality as you know it. "Big" doesn't just mean that it could use the Empire State Building as a toothpick — it means that the... thing doing just that is only the barest fraction of the monster's true form, the 3-dimensional tip of a multidimensional iceberg. Cosmic abominations are perhaps the biological equivalent of an Absolute Comparative: They are uglier, they are bigger, and they are more powerful than anything else in existence. Some abominations are so hideous that even lesser abominations find them abominable. Some look approximately human, but just reading their name condemns you to instant jedi style mind control. If you see one of these in the flesh, it's too late to run.
The most hideous of the abominations come from Beyond. Whether they are from beyond the stars, before the dawn of time, or a place incomprehensible to humans, they are alien to this universe and its laws. The creatures may actually outnumber humanity — trillions may dwell in abysses far below the ocean waves, trillions of trillions may drift between the stars — but they prefer wild and lonely places, where people seldom tread.
Slightly milder abominations can get an exemption, provided the reality-screwing does not override all of their rules and set a permanent stellar battle that anything that gets close dies horribly over a long period of time with so much excessive Mind control that repressing memories will be necessary. They are also typically the descendants of greater abominations, or the work of mad wizards or mad scientists who harnessed another dimension's powers. These include some of the rarer varieties of undead, so long as they are rare, and the product of ill-advised breeding programs.
Note that while normally used as an Antagonist, Cosmic Abominations can be helpful or neutral, though most of them are way beyond the whole good and evil system and are merely uncaring or incomprehensible, treating Earth as at best a colorful plaything, and at worst... they're absolutely insane planet destroying Maniacs.
If a Cosmic Abomination exists in a story where the primary antagonist is of a more human scale, it's probably the Bigger Bad. Even though their apperences may vary they usally look like an Octopus or a Squid.
They can devour Gods, infant Gods, mortals, nature spirits, animals, and each other. They imbibe the power of those they devour, making them stronger with every meal. By the present day, only five remain, but those five have devoured so much of reality that they can no longer be destroyed, unless you want to take down the universe with them, so they're sealed away.
Sometimes they can depicted that either naturally resemble somewhat ordinary animals
Like this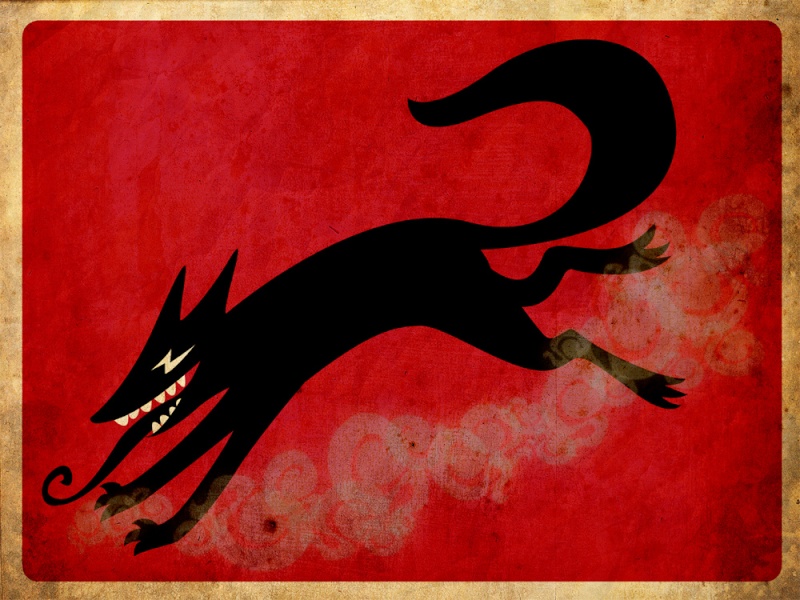 Or This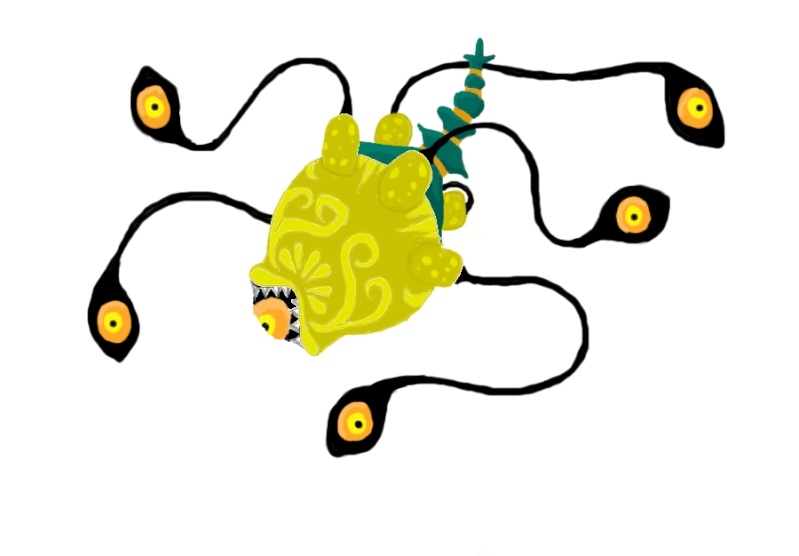 If Humanity actually found out about them they would immediately put up thousands of indestructible, uncrossable walls between these things and the rest of the universe. Despite this, the leaders of the government live in unending, mortal fear of them. This is all entirely justified.
By the way here's a Cosmic Abomination for cartoon characters: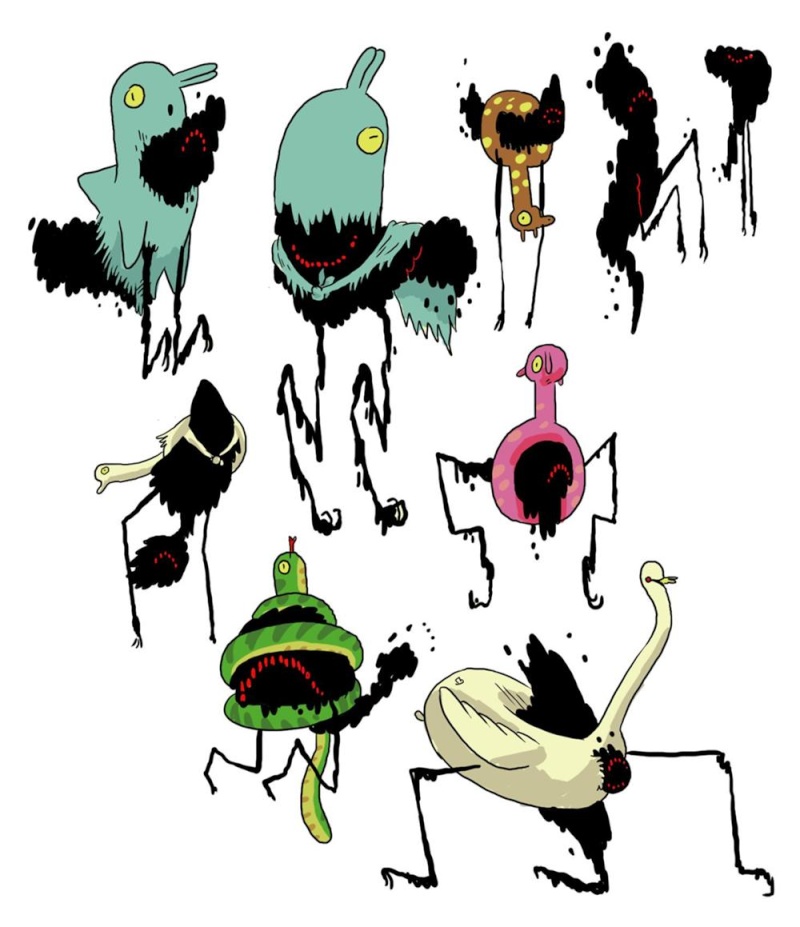 Humanoid Abomination
"But human flesh was too frail, too paltry to hold the terrific essence that was Khosatral Khel. So he stood up in the shape and aspect of a man, but his flesh was not flesh; nor the bone, bone; nor blood, blood. He became a blasphemy against all nature, for he caused to live and think and act a basic substance that before had never known the pulse and stir of animate being."
— Robert E. Howard, The Devil in Iron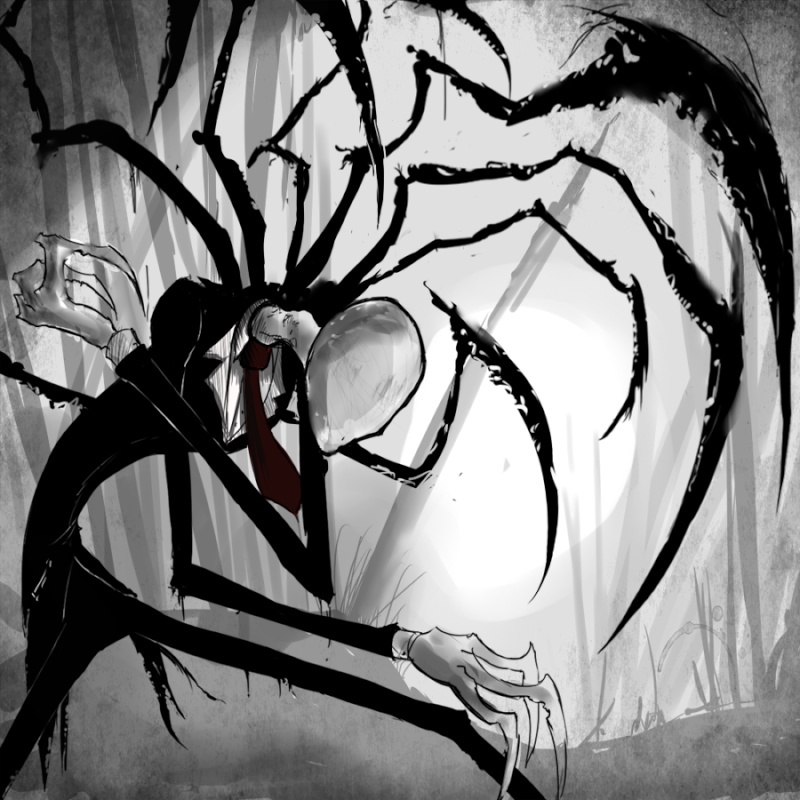 Music for the Second Half
In more recent horror works, dark things from beyond the fringes of mankind's consciousness are prone to showing up in forms that for all intents and purposes look like good ol' Homo sapiens (and in many cases, actually were humans until they went beyond the pale). They may be improbably pretty, albeit prone to seeming a bit off, perhaps even having a odd appearance. However, they may also look like a human form made twisted and horribly wrong. Some Demonstrate traits such as hey're impossibly strong, able to move faster than the human eye can perceive, don't bleed when you cut them, have Extreme Omnivore tendencies, which may extend to humans, have been alive for centuries, and are pure evil.
They may have been humans who had their soul was so literally warped and monstrous, descended from a more conventionally abominable alien, or genetically engineered human husks that accidentally got a soul. However they have potential to become Cosmic Abominations (despite their physical appearance) by having abilities or trying to do things such as eating gods and absorbing their powers, devouring human souls, destroy time itself, adopt the forms of the people they eaten, or if they are unsealed they can creates a wave of energy that critically weakens the good guys while creating new enemies and empowering existing ones, and They look human, but everything else about them is just so bizarre and alien that it's really hard to think of them as just Ordinary Humans or Spirits of the dead
There's always something uncanny about them even if some of them look human...
Like This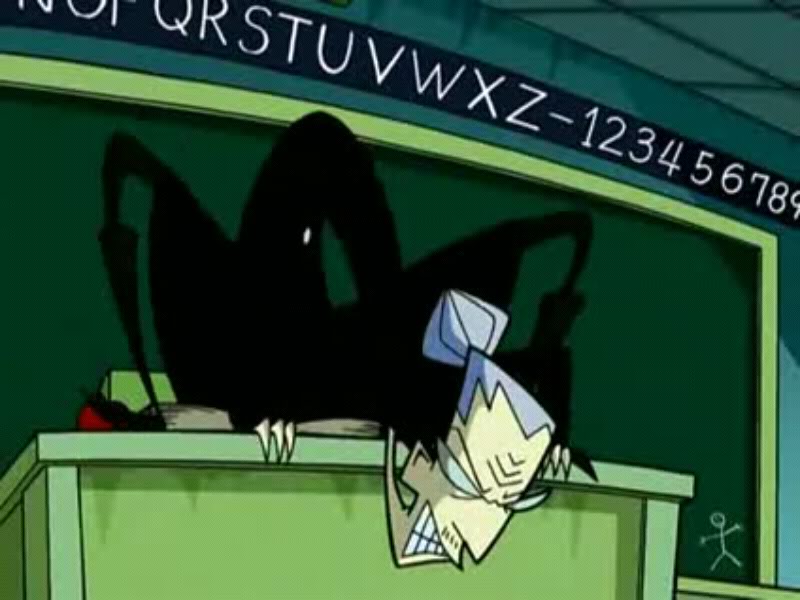 Or This
When he finally reveals his true nature, well, sure, they're apperence dosen't change that much, but all bets are off concerning whether the actual, true form, the one beneath the make-up, is "humanoid"
Sometimes there's absolutely nothing inhuman about there appearance, even though he's a demon that slipped in through a hole in the walls of the cosmos from the outside.
Sometimes they are mistaken for a Cosmic Abomination at first, but during the climactic battle, his Evil Gloating reveals that, as a boy, he escaped into the fringes of the world and accepted the darker magic of its inhabitants wholeheartedly, transforming him into a god-level power.
Sometimes when there original body is destroyed there very soul is a Cosmic Abomination who's presence actually starts to decay time and space, nearly breaking reality in the processes.
Here are a list of examples in mythology:
(NOTE: THIS IS NOT INTENDED TO OFFEND ANYONE)
. Nyx, personification of Night from Classical Mythology. Usually represented as a beautiful female human, yet a quick look at her children - most of which she gave birth to by herself alone - should tell you what kind of being she really is. If that doesn't convince you yet, the fact that even Zeus fears her should.
Essentially, every deity that isn't just a superpowered human is this.
. Cú Chulainn, the young hero of the Ulster Cycle of Celtic Mythology, particularly of the Táin Bó Cúailnge. Though he is portrayed as being as Pretty boy as a teenaged Irish person can be, he is a descendant from the Fomorians, a monstrous race from the mythic prehistory era of Ireland. Though he is heroic and stalwart, and generally perceived as a good guy, his defining mystical characteristic is his ability to transform into various disfigured superpowered abominations through the use of his warp-spasm. After he transforms, he becomes a berserker that slaughters anything in his path, friend and foe alike.
. Some of the angels in Abrahamic religions, such as Christianity and Judaism. It is clear that some angels like Gabriel can appear as humanoid, but their real forms are at best highly confusing and at worst mind-numbingly horrifying. And they're not even alive anyway, as their entry on Cosmic Abominations in mythology and religion shows. Note that only some bother to appear as humanoid however, as many in The Bible and the Qu'ran don't even bother to disguise their real forms.
Daniel saw an angel that was invisible to everyone else, carried with it an aura of fear, and had a glowing face (like lightning) and eyes of flame. Also a body carved from gemstones.
According to one interpretation, a lot of the angels mentioned early on in the Bible (especially in B'reshit/Genesis) are in essence the will of God made manifest in temporary human form. So while they're described as men in the text, they really really aren't.
The Devil is described as "appearing in the guise of a young man."
By the way here's a Humanoid Abomination for cartoon characters: