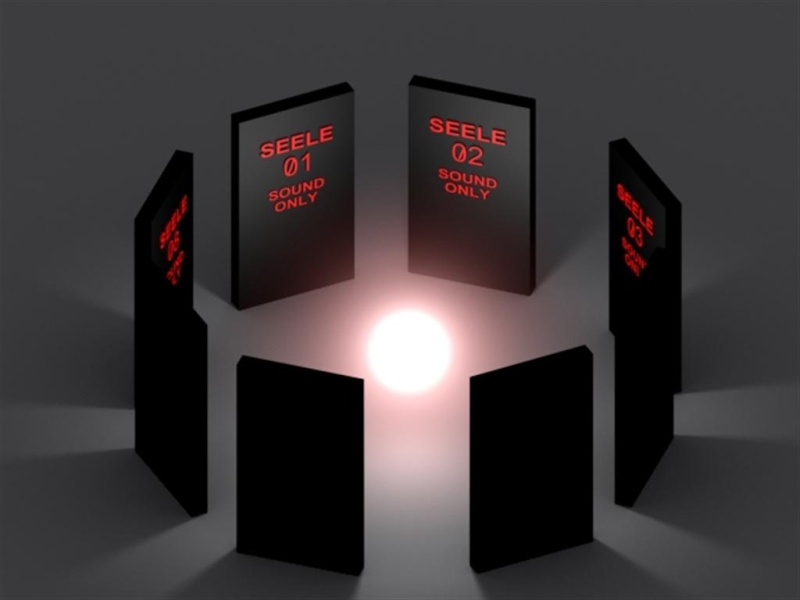 Music for the Article
They are The guys shrouded in darkness who exist mainly to comment cryptically on the plot in cutaway scenes and plot Gambits behind our backs.
This is the group that appears, usually early in the plot, when a group of people with a hidden agenda gather their peers or most trusted servants and talk about what's going on. Don't expect anyone to be clearly lit, though.
A magic ball or screen on the wall showing the hero's every move is a required accessory.
Keep in mind that, plotwise, they should know most of the details, including spoilers that should be kept from the audience or details the writers themselves haven't decided on. This often is the setup for a Plan. Anything that happens, even unlikely combinations of luck and choices that seem to destroy the Council's plans, are "just as planned".
The result is a lot of vague and pretentious doubletalk about how they know everything that's happening but don't actually mention what any of those things are, not even to themselves. Expect comments like "Everything is going according to Plan." and "Great Darkness is coming. We will see if the hero can handle it." Except for what little tidbits the writer feels obliged to reveal, as little detail as possible is given. Also, as The Hero (and by extension, the audience) finds out more of "The Plan", The Omniscient Council Of Vagueness will have no problem discussing those parts directly, even when it was apparently taboo previously. (Though, of course, people tend not to talk in detail about things they all already know. Makes wiretapping a frustrating business.)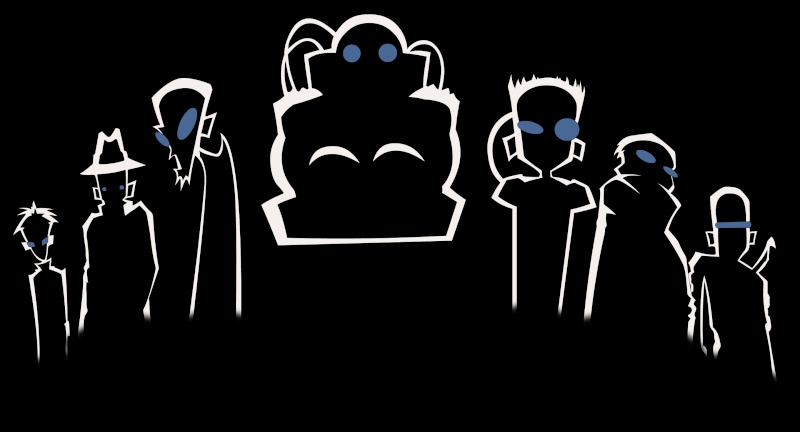 The first time they meet is as a group, which meets by holographic video conference with color-coded representatives. They then agree to meet for the rest of the series, appearing as 2001-style black "sound only" monoliths to save money. In both forms, they are massively opaque.
They're not that mysterious; just party heads, industry leaders and lobbying groups with goals that sometimes coincide and sometimes not. They don't have a unified agenda or any formal structure.
Chances are that the Leader Looks like this