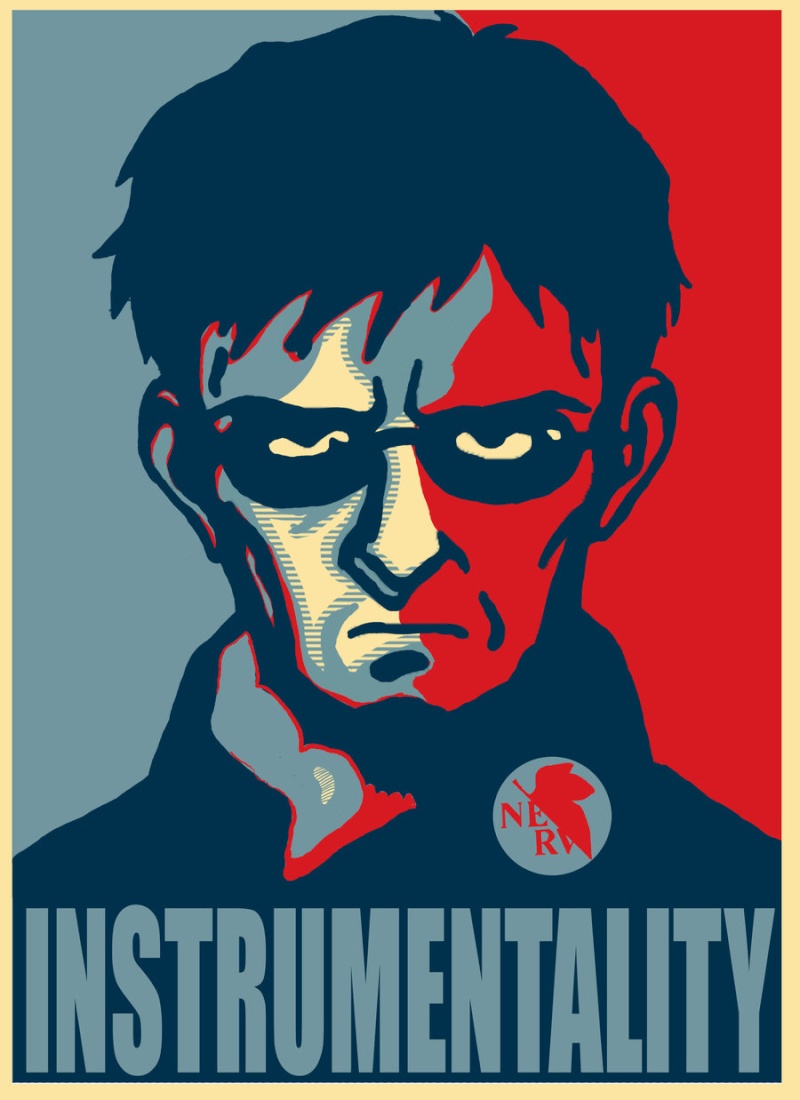 Music for the Article
(WARNING: THIS SONG MIGHT SCARE YOUNGER VIEWERS)
This trope refers to a common plot by the villains with a cause, wherein they reason that all of humanity's problems and unhappiness are caused by people being separate/different from one another, and so try to forcefully eliminate the differences and individuality of everyone by merging everyone into one mind/body/soul/etc.
Basically, this is when villains use supernatural means to make a Hive Mind because he wants to enslave the world, and is often done by a Totalitarian Utilitarian or Knight Templar. This is how The Virus justifies itself, if sentient and possessing a Hive Mind.
Sometimes a Less noble minded villains who seek to create a Hive Mind just to make themselves the Hive Queen. In this case, the villain has a Take Over the World goal but with a twist. They may use the Well-Intentioned Extremist cause as a ruse.
Sometimes a Curious villains who want to see if it can be done and what would happen. This kind of guy is likely to hear You're Insane! often and not care.
Other. The character involved may have some other reason. For instance, in Neon Genesis Evangelion, Gendo Ikari wanted to be reunited with his wife who was stuck in Unit 01 and create a utopia which was completely different from SEELE's goal. SEELE and Gendo's convergent plots of Instrumentality to reduce all human beings into one puddle of glowy Tang-like substance, their souls forcibly united by a Cosmic Abomination into a dream world therefore enslaving the souls of the living and the dead.
Gendo also wanted humanity to return to Lilith's womb. SEELE specifically does NOT want to go back to Mommy, but aside from that they're essentially the same. Yes, that means Gendo's plan is to have Reilith drink a world full of Tang.
Oh and By the way when you're getting Assimilated you'll see images like these