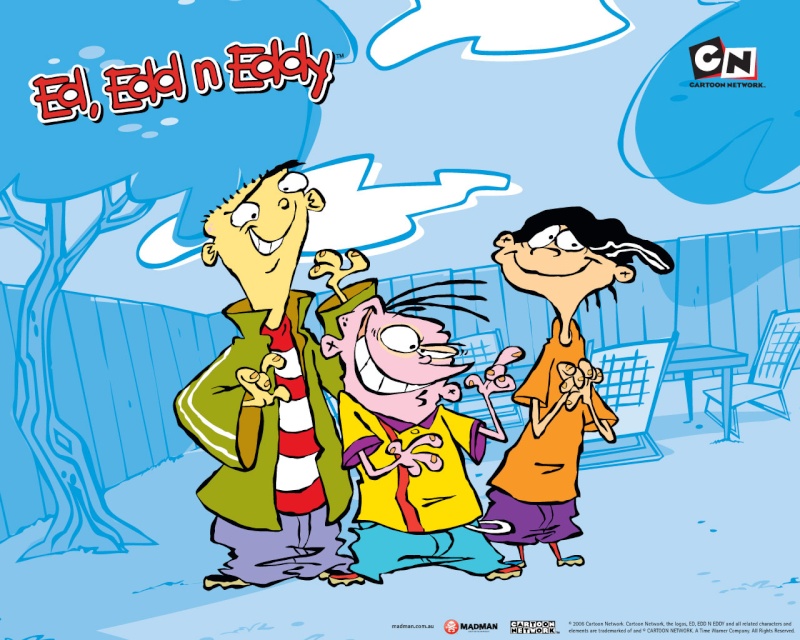 Music for the First Half of the Article
This is Trio made up of a domineering character and two henchmen. The two henchmen usually look physically different (one short and fat, the other tall and skinny/buff) in addition to having different skills, often Brains and Brawn or an unreasonable facsimile; the position of boss may be gained simply by assertiveness. Their boss is usually convinced they're master criminals, even though the two subordinate characters usually fit the bill for idioic and harmless villians. Terrible Trios are never real Big Bads, and the whole group tends to be played for comedy in the long run. They may have no dark motivations other than fortune or fame, and it's easy to sympathize with them through their repeated defeats.
Sometimes, there's a higher-up that the team's boss is accountable to. That higher-up is usually closer to True Evil, and considers the team, boss and all, to be ineffective at best. In a more serious story expect these guys to be destroyed in most occasions.
In many recent Television, the boss is usually more attractive and the opposite gender of the lackeys. The Terrible Trio are often gangsters, who are strangely less competent than the psycho villain.
With the Minor exception of Tim Burton's the Nightmare Before Christmas, they are rarely menecing.
The Skull Trio from Time Bokan, along with their Expies in the other Time Bokan series, most notably Yatterman are the first example of this in the history of animation.
Music for the Second half of this Article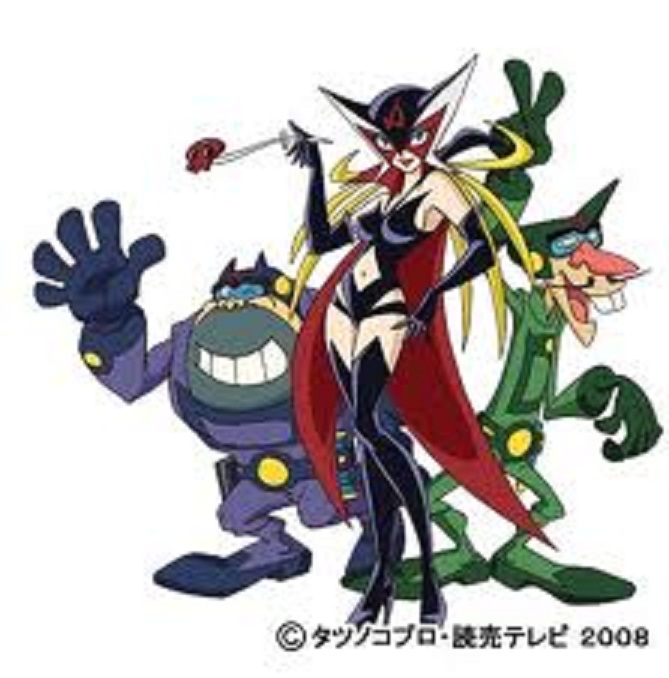 Each Time Bokan show centered around mostly unrelated heroes who travel the world, and occasionally time and space. They are always antagonized by a trio of incompetent villains, who are technically different characters in each series, but look and act so similar that sometimes it's hard to tell the gangs from different series apart. Every anime example from the Team Rocket trio to the Grandis Gang, was inspired by them. Sometimes they're also implied to be Animated Actors, that is, the same characters playig different parts. It helps that they were voiced by the same actors for more than 20 years! By far the most popular of these groups was the Doronojo Gang from Yatterman. They're so well-loved in Japan that when the series was remade in 2008, advertising for the remake focused primarily on them, ignoring the show's actual protagonists.
The show Kiramekiman inverts this while the trio is still comedic, as detectives they technically qualify as the good guys, while the heroes of the show are thieves (they have a good reason for their thefts, but they're still breaking the law).
Here are some more examples: