(NOTE: THIS ARTICLE IS NOT INTENDED TO BE OFFENSIVE)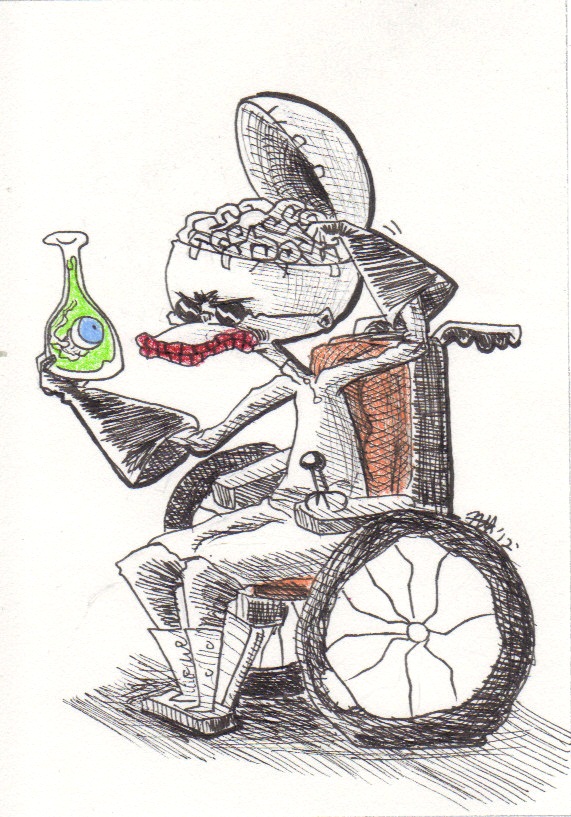 Music to accompy you througt the First Half of this article
Some people have a disability.
The disability due to accident or physical condition that not necessarly happened at birth.
Most People with Disabilities are actually nice to hang around with or have as friends.
Except this guy.
A Disabled Villian is a villain or generally morally perturbed character who also suffers a debilitating physical condition, often taking the form of paralysis that causes him or her use a wheelchair. He is sometimes a Genius a lot, making them an intellectual threat to compensate for their physical frailty. Alternatively, this Disabled Villian can become a physical threat if they use sci-fi enhancements to overcome their disability, such as replacing missing or defective limbs with super-strong Powered Armor or cybernetic parts.
There are a variety of reasons this Villian exists. In some stories, especially those featuring superheroes, the contrast between a hero with super strength and a villain who is physically handicapped and instead relies on his brainpower plays on the archetype of brain vs. brawn. It also provides a buffer against the standard "solution" of punching the bad guy out since the hero would look pretty low hitting a disabled person compared to an able-bodied villain. These stories also tend to feature a excuse in the background of the villain that is often based around his disability and is the cause of his hatred for the world.
Keep in mind The dynamic is something with a hero and villain because you dont want to be taking advantage of someone who is weaker than you under any circumstance.
However, sometimes they don't need a wheelchair or anyother equitment but instead are missing some there limbs like a pirate.
Music for the Second Half of this Article
A real life example would actually be many Pirates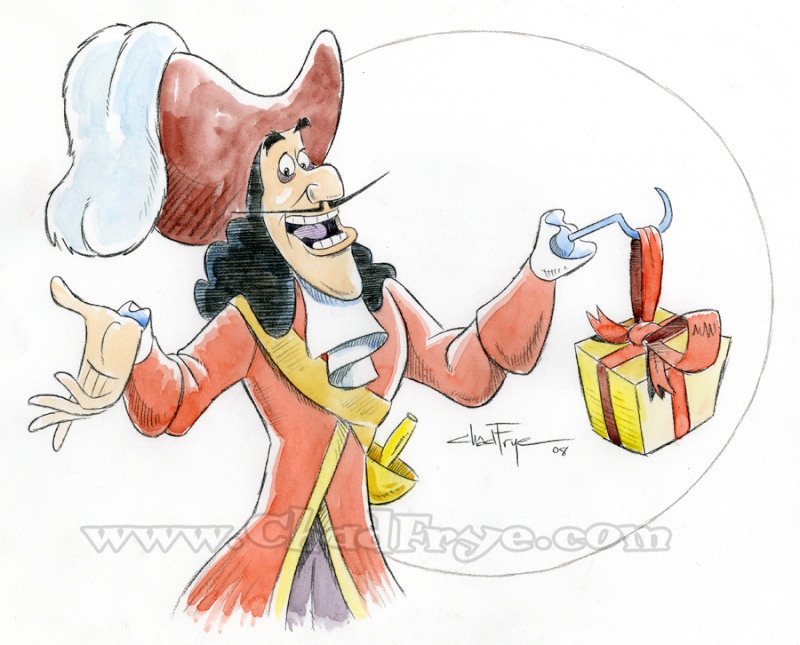 Many villainous pirates are Disabled Villians with peg legs and hook hands, though this may simply be to reinforce the fear they try to invoke. These attributes seem to be cases of Follow the Leader; the peg leg originated with Long John Silver of Treasure Island and the Hook Hand with Captain Hook of Peter Pan, and later writers just based their pirates on these guys.