(NOTE: THIS ARTICLE IS NOT INTENDED TO OFFEND ANYONE)
Music to to go with the article
You know how it works. Want to be a millionaire, Take Over the World, or just to get back at that obnoxious Jerk? Well travel down to those crossroads and Meet a guy who looks like this:
Or He Might Look Like: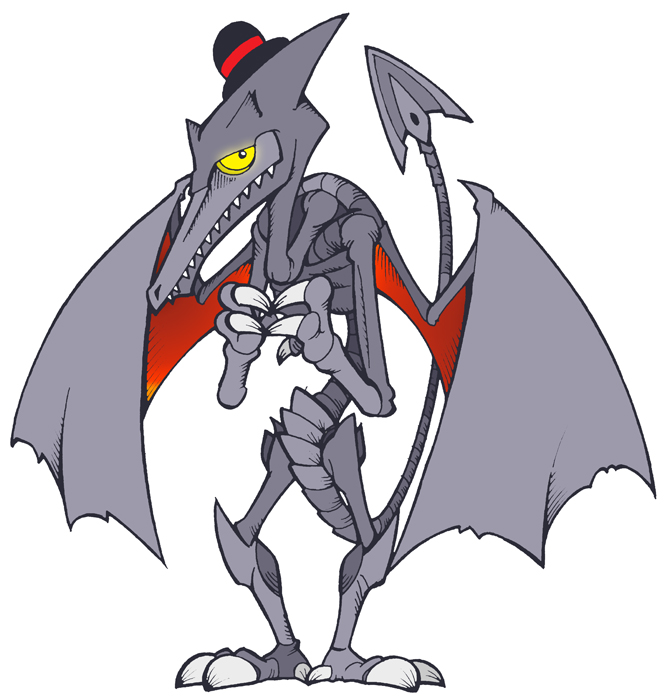 Or Might Be Looking Like this:
Or sometimes he even looks like this:
Or even This: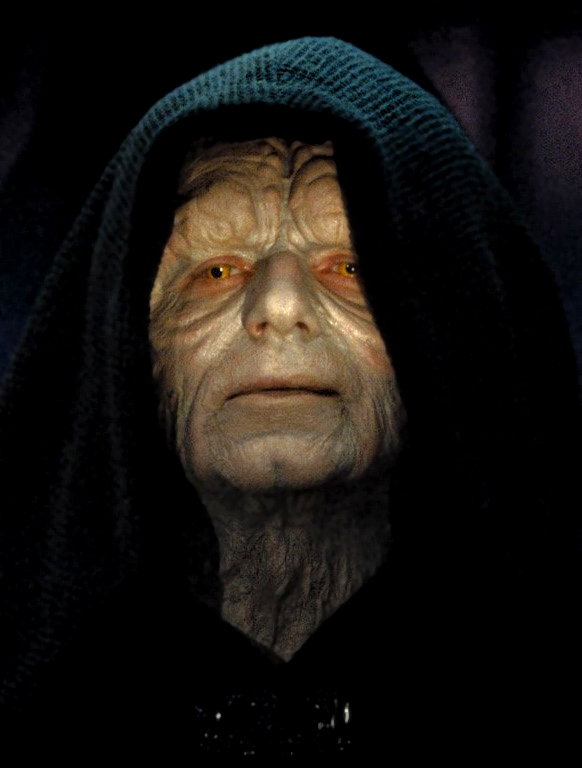 He will guarantee your wildest dreams, if you just sign on the dotted line with your own body fluids. This story is Older Than Steam, and does not even require the a demon; any trickster or evil deity roughly equivalent to a demon can be used. It reached its current version in the 16th-century legend of Faust selling his soul to Mephistopheles.
This trope includes both literal soul-for-gift deals with a literal devil, and crooked deals between any corrupt slimeball (the Mephistopheles role) and a desperate sucker (the Faust role). The corrupter can be offering anything from some shiny new Applied Phlebotinum to making a high school nerd popular, to saving your life moments before death. Occasionally it has no practical value whatsoever. He then asks for something — often apparently innocent at first — that means the total ruin of the Faust if delivered: soul, conscience, sanity, first born, voice, or Something of Great Value
Note that literal devils always follow through with their end, even if their end is a sinister version of the terms. Thus always remember to Read The Fine Print and have an experience in law with you if you try to do this. We never see Mephistopheles simply take the soul and run like an amateur scammer; he gave his word and put his name on the dotted line. As icing on the cake, the Mephistopheles sometimes makes sure or just shows in reality that the Faust's gift is totally useless - especially if there's a chance at irony, where lacking their "soul", the element they gave up as payment, is the only thing that makes the gift worthless.
He might promises his victims to bring back to life the person they have lost. He creates a metal skeleton and makes the victim call the name of the one he wants to come back. Then, the skeleton destroys the victim and possesing the body, creating a monster.
Or in the Case of a Scary
Magical Girl Show
known as Puella Magi Madoka Magica here's the cover
a Complete Monster known as Kyubey offers to grant the girls any wish, in exchange for becoming a Magical Girl Warrior and spending the rest of their lives fighting witches.
That sounds fun right, well there is a MASSIVE CATCH, To accomplish his goals, he cleverly schemes and plans to ensure that as many Magical Girls as possible die in Mitakihara Town, so that when Walpurgis Night arrived, the girl would be forced to either contract with him or allow her city to get completely destroyed.
However, this is actually just a distraction from Kyubey's true goal, you see a natural backfire of the contract that's part of the deal is they will eventually become WITCHES, AS IN THE MONSTERS THAT THEY HAVE TO FIGHT, DID I FORGET TO MENTION THAT SOME WITCHES EAT PEOPLE!!!
Oh and By the Way the Witches in Puella Magi Madoka Magica, THEY LOOK SOMETHING LIKE THIS IN CASE YOU'RE WONDERING: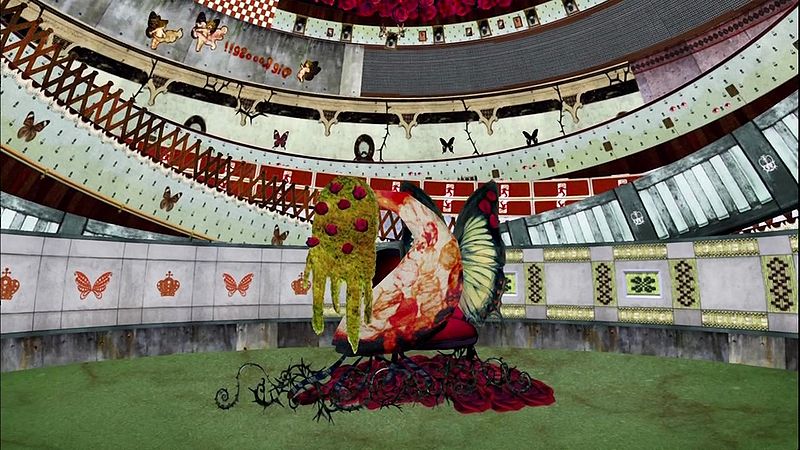 If you should find yourself suckered into a bargain, The Power of Love may be your best bet at defeating the infernal contract. Or you can try your luck with a Jury. Some Guile Heroes can make it into a Meaningless Villain Victory. With enough power, a Rebellion is possible.
Common solutions are:
1. Ask him for something he can't do or that destroys him, which makes the entire deal pointless.
2. Make a Logic Bomb, infinite loop, Loophole Abuse, etc. For example, if he asks to give him your soul after death, you can wish for immortality. Of course, this might backfire know that Immortality does not necessarily mean Never-Aging...
3. It may be possible to gain enough power through the deal to prevent the devil from forcing you to keep your promise - or just kill him.
4. Use your new power to annoy the underworld so much that your deal gets nullified simply to get rid of you.
5. If the wish is already wasted, then someone else is required to fight fire with fire by engaging into a new contract and defeating the devil.
6. In comical versions, if the demon is female - usually some apprentice demon who always fails - of course she will be insanely attractive, so why not ask her to become your girlfriend or wife?
7. Seem a little too anxious to sell your soul.
8. Turn to religion. There are many cases when a saint or mystic claimed they (or someone they knew) sold their soul to a trickster and saved by a hero. In these cases, you merely consecrate yourself to him; he only literally gets the soul after death.
9. Prove you'd already sold or given your soul to someone else.
In just about every superheroic version of a Faustian Bargain, The Demon or some other powerful Big Bad gives the hero superhuman powers and/or brings him/her Back from the Dead in exchange for servitude, his soul, or being bound to complete a certain task.
Trouble is, the hero has no intention of being a pawn in the Villian's game, and after a short stint of doing Big Bad's dirty work, breaks free and declares that he'll use the Big Bad-given power against him and combat evil as a Darker and Edgier Anti-Hero.
Somehow, this always actually works. This Trickster apparently never has the ability to take his gifts back with the same snap of his fingers with which they were given, and the hero is usually able to break contract without any major repercussions other than having to fight his former boss's minions for a living.
Would You Be Desprite enough to do a Faustian Bargain?
Would you Be Desprite to go into Kyubey's Bargain?