Bad Boss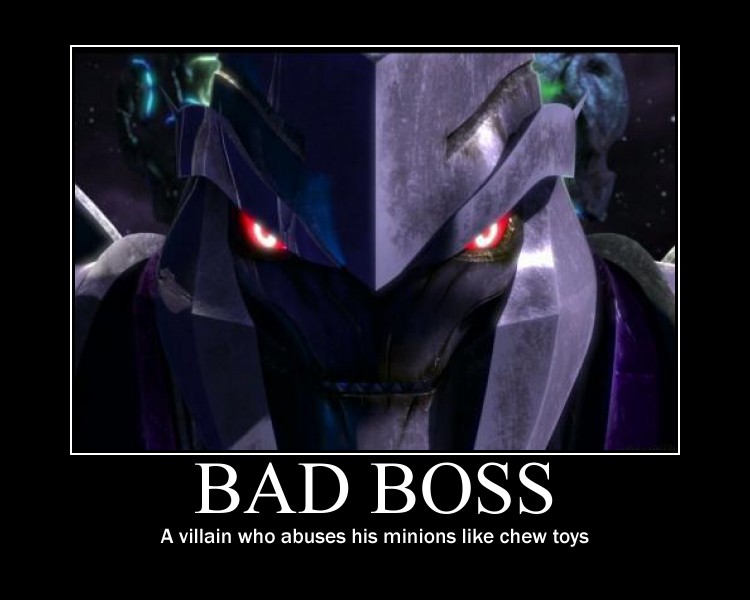 Some Villains establishes just how bad they are by callously mistreating their own henchmen, sometimes outright maiming or killing them - not just for failures that weren't their fault, but simply because somebody blew their nose too noisily; or to remind them who's the biggest, baddest mother there; or because he was in a bad mood; or in many cases, absolutely no reason whatsoever.
Is not above sacrifices his subordinates to perform forbidden techniques that could be fatal if backfired, regularly performs lab experiments on many of his own minions, murders one mook who came in to help him when he was screaming in pain, and dismisses his most fanatical follower as unimportant after he chose to die fighting for him.
Between minions he's killed for failure or for no apparent reason once he was done with them, and the fact that both his resurrections required the deaths of others, there is the only minion of his known to have survived working for him.
He doesn't seem too concerned about the deaths of his henchmen and actively manipulates all of them.
Why anyone goes on working for them is unknown. They may have simply Signed Up for the insurance plans, though often its just that they are even more terrified of what the boss would do to them if they dared to quit.
Benevolent Boss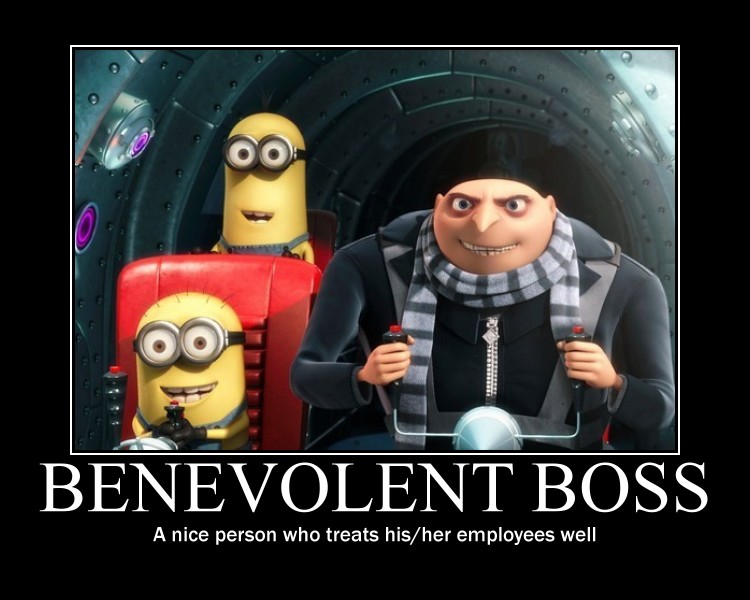 The Benevolent Boss is that rarity in the WorkCom: a superior who is actually superior, a nice guy who listens to employee problems and really cares about the issues of those beneath him. If in a drama or dramedy, often will suffer from a long-term illness or similar psychological malady, which might be presaged by a Not Himself episode where everyone wonders what the heck is going on.
He does things like takes him out for drinks several times and one time even takes him to the coffee shop (the boss pays for all of it each time), is rather pleasant to and pretty protective of his underlings, and was willing to sacrifice himself to save his subordinates.