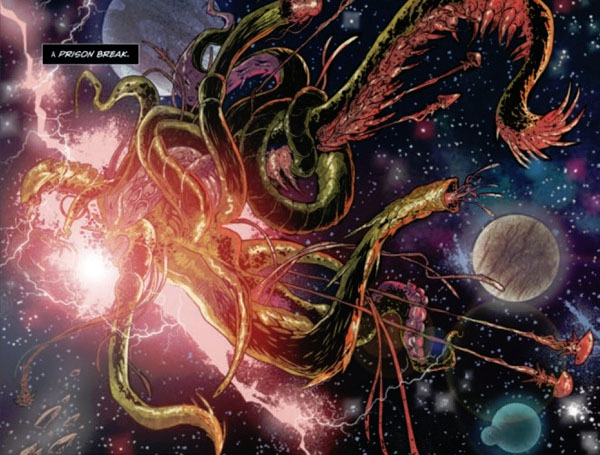 Here is a traditional example
One of the coolest additions a sufficiently evil and powerful character gets is being able to speak with the Voice of the Legion.
The character's voice gains a reverberating Echo, sometimes a completely different voice(s) speaking in tandem and just slightly out of sync. Their voice will often drop an octave and become deeper, though even a falsetto can become jarringly creepy with the reverb alone.
The cause can be anything from channeling spirits, a Freaky Friday situation, Demonic Possession, or a Cosmic Abomination (or its servants) deigning to speak in English rather than Gibberish, except their accent bleeds through and makes the English they speak in sound positively scary and nightmarish.
This phrase comes from Legion a story where The New Testament outlines an encounter where a profit healed a man from Gadarenes possessed by a thousand demons while traveling, known as Exorcising the Gerasenes demonic.
Some Speek in falsetto voices like
this
(WARNING: THIS IS VERY CREPPY)