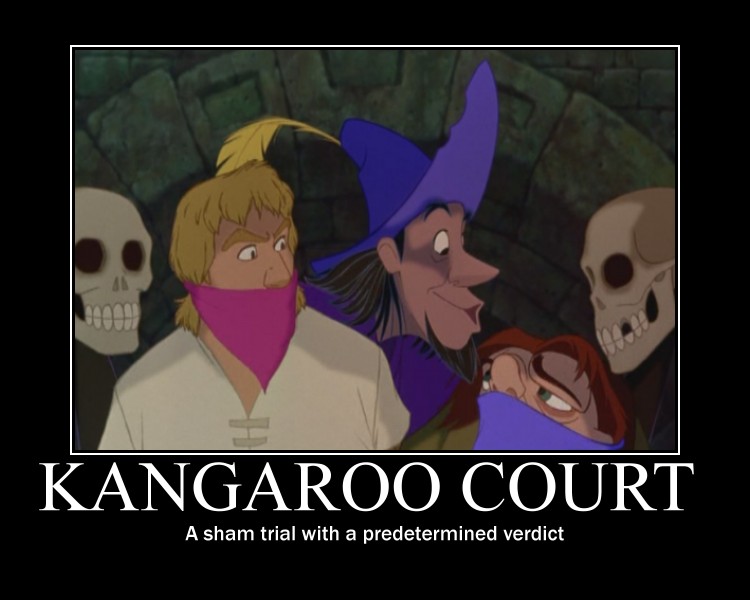 If you want some music to listen to while you read this article click here
A Kangaroo Court is a phony legal proceeding or court; one that denies due process and fairness in the name of expediency. The outcome of such a trial is essentially decided in advance, (usually for the purpose of providing a conviction), either by going through the motions of manipulated procedure or by allowing no defense at all and overruling all objections. In either case, a Hanging Judge usually presides over the trial in question.
Sometimes There was no statement by the defense, no attorney appointed to the defense, no witnesses called, no evidence presented, nobody even bothered to notice that the suspect literally got to the scene of the crime 4 minutes and 34 seconds ago before the suspect were arrested, and there wasn't even a jury. Talk about being rigged.
Sadly there are trials like this in real life especially in countries ruled by dictators, who are fond of putting dissidents through "show trials" as a prelude to execution.
The name either started in:
Texas, during the Gold Rush of 1849, and refers to justice "in leaps," like a Kangaroo.
Europe, during the colonial era, and refers to courts deporting people en masse to Australia simply to clear backlogs.
In fiction it's usally used for comedy.