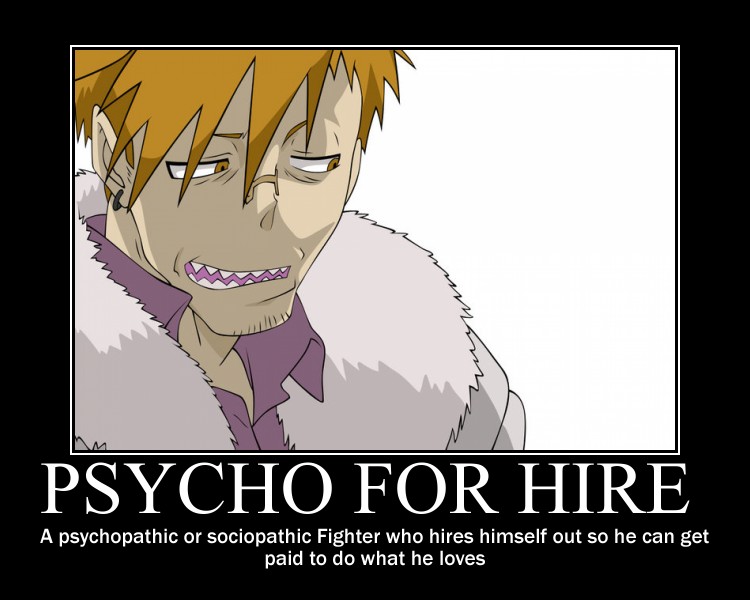 A hired agent who is in it for their unhinged behavior. They may have other motivations, like money or power, but these are incidental to the sheer joy they get from obliterating their opponents.
Feel free to run and hide right now.
Most are mercenaries, the handful who aren't are summoned and controlled. They are almost never Mr. Big Bad, because unstable maniacs don't make good or interesting plotters. Mr. Big Bad often has contempt for them for precisely this reason.
In fact, it's hard to understand why any intelligent Big Bad would hire these guys, given their tendencies to attract attention by destroying vast numbers of bystandards, turn down easy chances to destroy the hero because "it wouldn't be fun", and turn on their bosses because of trivial or imaginary "insults" or just For the Evulz.
He just loves the fight and destroy.
They are Usally Chaotic Evil or Netural Evil, But can be Lawful Evil
On rare occausions they can be the Evil Guy if they are in league with the heroes, but the heroes will rarley hire this man (Good For them, wise decision).