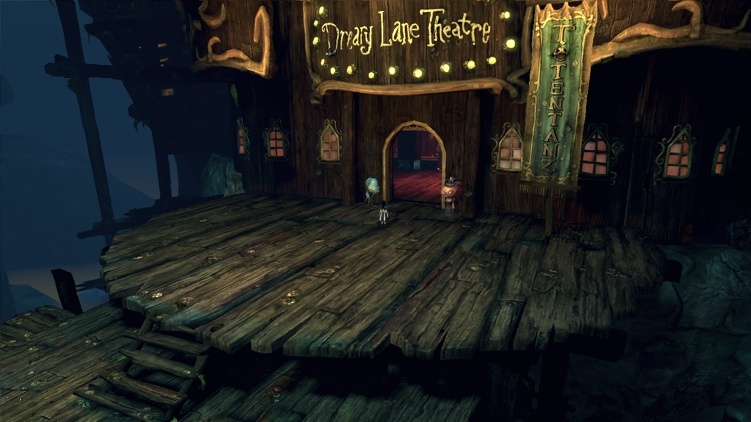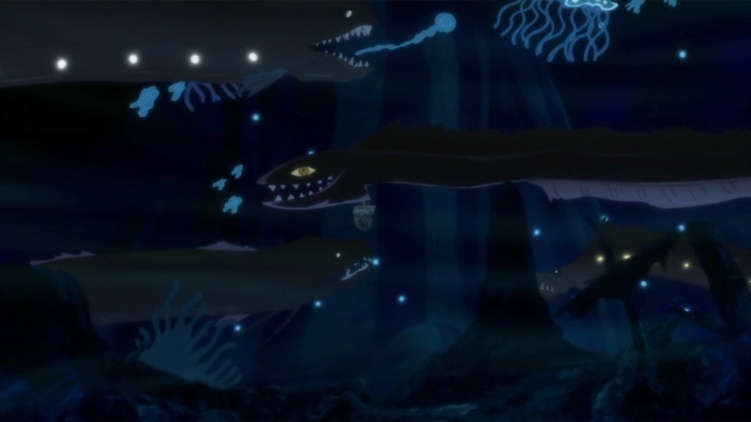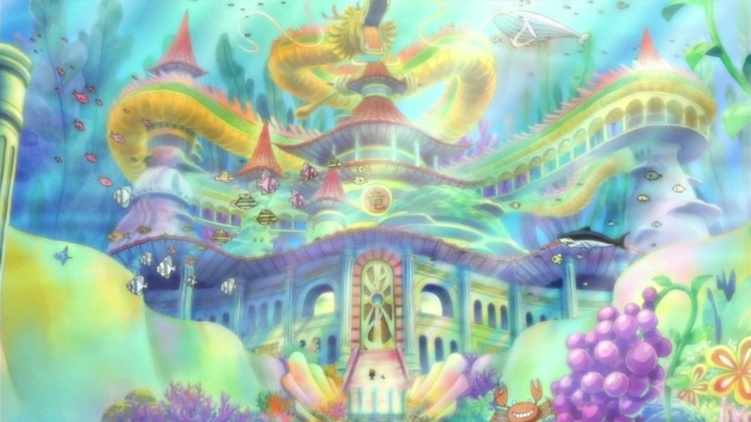 To get a better of picture of where you are
Due to the long history of Atlantis, merpeople, sea monsters and other myths about the ocean - people are fascinated by the mystique of the sea. Most Speculative Fiction stories, particularly in the fantasy vein, may well try to explore or add to the setting by introducing the presence of some sentient underwater species inspired by merpeople. Futuristic science-fiction oriented series may well have men colonize the ocean floor in undersea domes - or perhaps people have discovered that Cetaceans are actually sentient and have been hiding it all along.
In this case the Kingdom Underwater has life that can talk and thing like you and me.
It is one of the most colorful zones in the story thanks to abundant use of coral reefs. It is divided in three subzones, roughly correlating to kelp forest, tropical reef and deep-sea.
Sometimes you can meet pirates here, like Davy Jones........................Who is Davy Jones? Heard he has a real nice locker.
Did I forget to mention that you can meet Spongebob and the entire citizens of Bikini Bottom Here?
The only problem is you need a breathing appartus, it's underwater WHAT DO YOU EXPECT!!!???