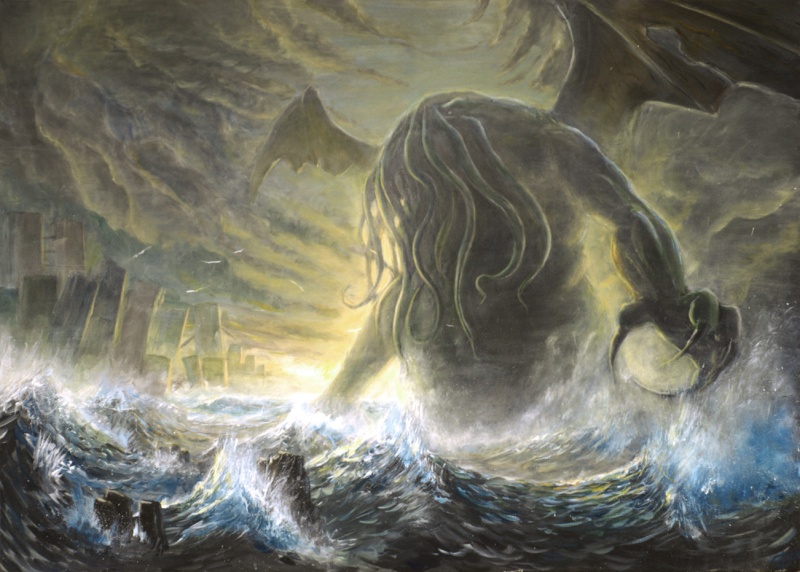 Imagine a universe where even the tiniest spot of hope for the future is blindness in itself, the Lunutic yelling about The World's destruction in the streets is actually the only one with a clue, and too much curiosity about the true nature of the world is a precursor to a Fate much worse than death. A universe where humanity is preyed everywhere by inconceivable horrors, and a universe which was once ruled by Cosmic Abominations that seeped down from the depths of space long ago.
But they are destroied, they merely wait, and soon they shall wake. They shall return to rule this world, and all our grandest achievements shall have been sadly in vain. For all our blind pride we are far weaker than those monsters but even today, the world is more dangerous than we may know.
Take one step away from the comforts of your home, and you will find terror and madness on every corner — dark , hideous monstrosities, truths so terrible that none may comprehend them and remain the same. The vile essence of an alien disease can lurk in the recesses of your own family tree, a genetic time bomb just waiting to go off....So is anyone enjoying this.
Oh right dumb question...............NO!!!
Seriously Mr. Lovecraft what are you saying?!
If you aren't sure if a work is a Cosmic Horror Story or not, ask yourself the following questions:
• Is the antagonist evil or uncaring on a cosmic scale? We're talking a Big Bad who is capable of destroying humanity, planet Earth, the universe, or all three and doing so with very little or no preparation and/or intent, and with about as much effort as it takes to swat a mosquito that's landed on your arm.
• Is the attitude of the antagonist towards humanity disregard, or incidental hatred?
• Are the antagonist or his minions so alien in appearance that simply seeing him is sufficient to drive a human crazy? Are they Cosmic Abominations?
• Are the antagonist or his minions indescribable, with the author saying lines Lines like "I cannot find the words to describe the vile thing I saw..." are a hallmark of Cosmic Horror Stories.
Last but not least HP Lovecraft, WHAT THE HECK IS WRONG WITH YOU?!