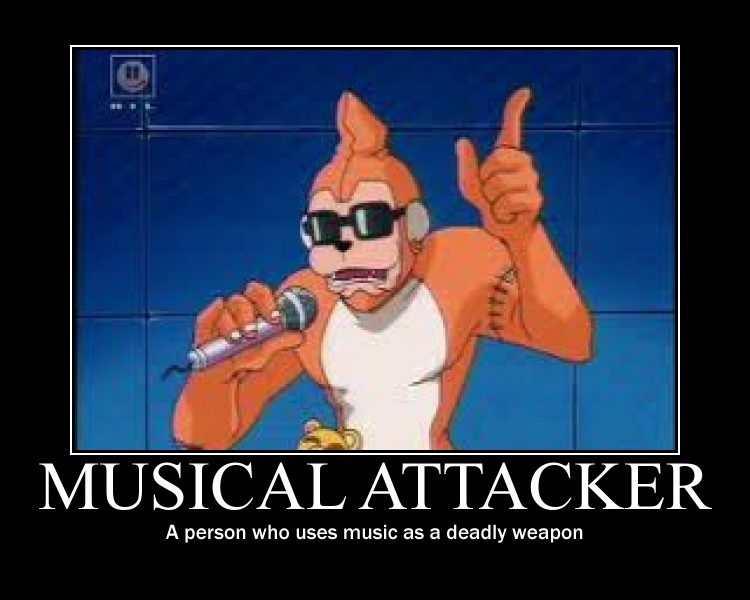 Who needs firearms when you can ambush your enemies with a very carefully-calculated concerto?
These hired goons are especially popular in very old Chinese martial arts movies and can fatly wound their targets. They carry around an arsenal improbable music-powered weaponry.
They often use Harps, Violins, Rock N Roll Guitars, Soundwaves, flutes, Pianos or Funk Music as an offensive weapon
In one case they can they are able to use a person's energy wavelength into everyone to prevent them having their heads torn apart and also to injure their opponents.
In some stories they can paralize their opponets with their singing voices.
No matter what attack they use they can devestate any unfortune opponents that get in their way.
Weapons merely disguised as instruments, instruments that double as weapons or weapons used as instruments DO NOT COUNT.