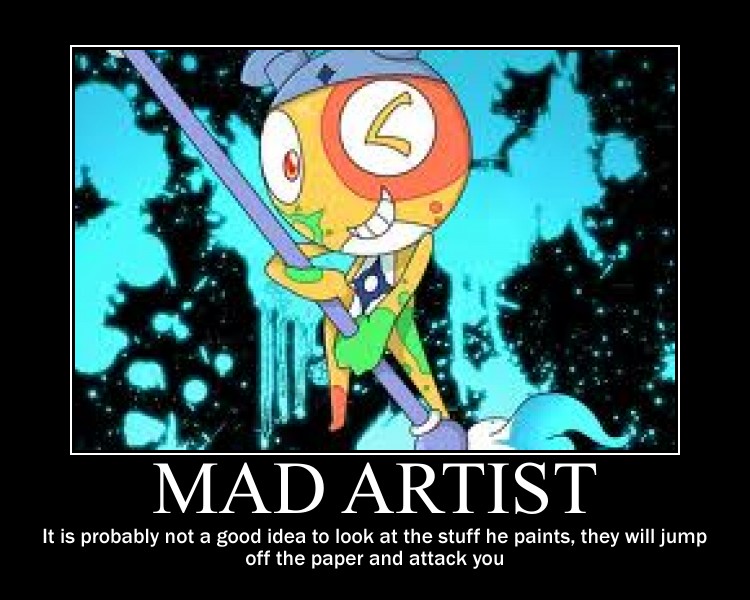 He may work in any form of arts and crafts, but the subject is almost always evil.
His abilities include turning people into candel wax, Turning his drawings into monsters and having them attack his opponents, and lastly having paint that can be used as explosive weapons.
can quite literally change their artworks into real versions of whatever they depict or a "Reality Pen".
He became the person he now is because the local community was dismissal of his work as too crazy or unorthodox for others to look at.
The Mad Artist is somewhat rarer a version than the Mad Scientist since, while Science has potential to cause harm, art is almost at least benign. Some characters actually embody both tropes at once, using some form super science to fuel their mad artistic visions.
While a Mad Scientist can be one of the good guys, you'll practically never see a Mad Artist as a good guy.