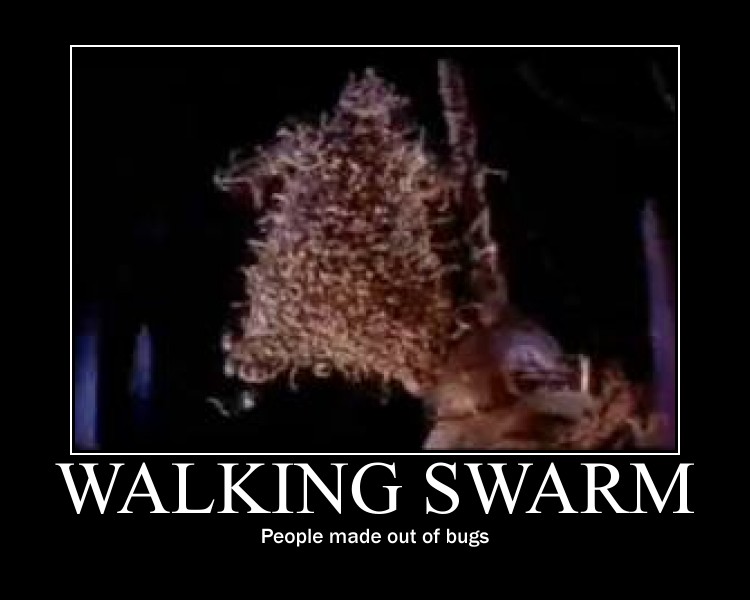 Sometimes, when you want a really scary monster, a giant insect just won't do. They've been done to many times and look really cheesy to boot. But you still want a bug monster who is based on a bug. So, what do you do?
Well, you always call this guy. He isn't just one bug - he's millions! Millions upon millions of tiny creepy crawlies make up his body, as if his entire body is composed of synchronized swarming controlled by a Hive. Sometimes it's worms, sometimes it's insects - bees are always good - and sometimes it's just any creepy thing you can think of.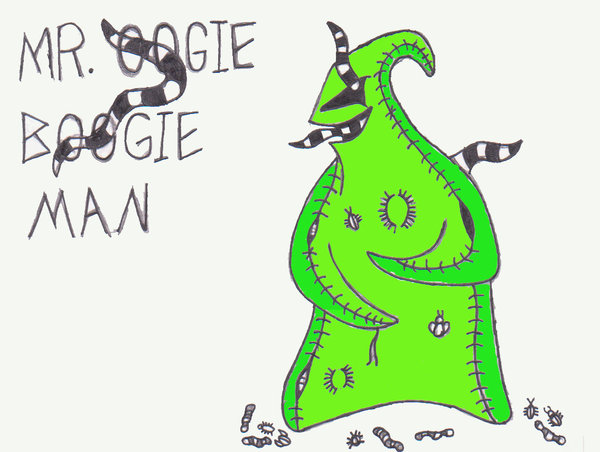 The user has a symbiotic relationship with certain life forms he or she is sharing a body with. The insects get food from either the person or from whatever the person wants them to devour, and the person uses them for their needs. With the multitude of insects inside them, the user can use these them to eat people or other obstructions in a matter of minutes or even seconds. The user may even be able to control other insects in the vicinity, adding to the number of insects in the hive.
However Don't worry, This Walking Swarm is not too creepy and can be comicle.
Fortunaly he's not actualy a person and He's just a swarm of bugs that mimics a human shape.
This has many potential like using ants they can lift things, several thousand could lift and subdue targets. With millions they could lift a vehicle,
with the poisons most insects produce as a means of defense, they can easily poison and kill people with millions of bites or stings, by directing insects down the throat, they could easily kill the target, by swarming thousands of bees, hornets or wasps the target can be stung to death, With the use of thousands of locusts or caterpillars they can devour surrounding plant life, In the event of being composed of insects, the user is effectively intangible, allowing attacks to simply pass through them,With any insect of a small size (so that means most insects) they can scout areas. The insects will report what they find to the "hive".
However, may be unable/find it difficult to return to original shape and it may be very susceptible to either fire or water.