Four Humors is a theory of proto-psychology that stems from the ancient medical concept of humorism and suggests that four bodily fluids affect human personality traits and behaviors.
Sanguine:
Associated with the Body Fluid, "Blood". Extroverted and people-oriented. Exhibits optimism, good cheer, a love of fun, enthusiasm. On the flip side, they may be impulsive, arrogant, self-indulgent, easily angered or upset, wear their hearts on their sleeves, or even be a space case.
Choleric: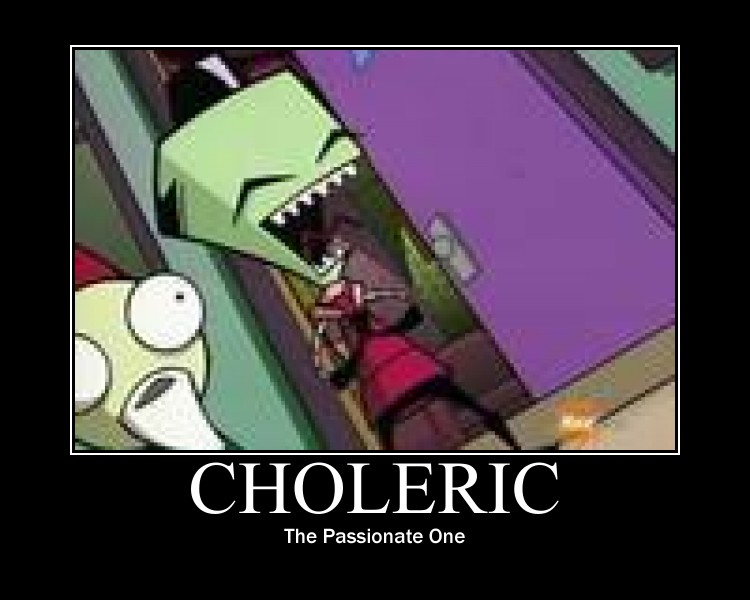 Associated with the Body Fluid, "Yellow Bile". Extroverted and task-oriented. Exhibits leadership, dominance, ambition, charisma, passion. But also shows narrow-mindedness, obsession, and a Foul Tempered. Likes to be independent and have control over others; could be a Bad Boss if in charge.
Melancholic:
Associated with the Body Fluid, "Black Bile". Introverted and task-oriented. Independent, courteous, organized, hard-working, analytical; but also a detached, brooding, obsessive perfectionist whose insanely high standards lead to depression.
Phlegmatic: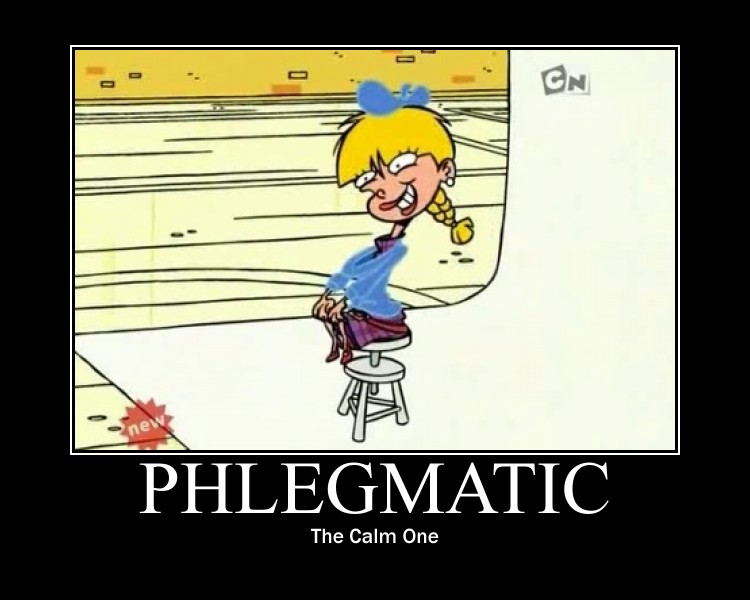 Associated with the Body Fluid, "Phlegm". Introverted and people-oriented. Is calm, stoic, reliable, compassionate, observant; but also lazy, reactionary, docile. Tends to be dependent on others, either by choice or because of insecurity.
They later added a fith humor after studying for some time.
Supine: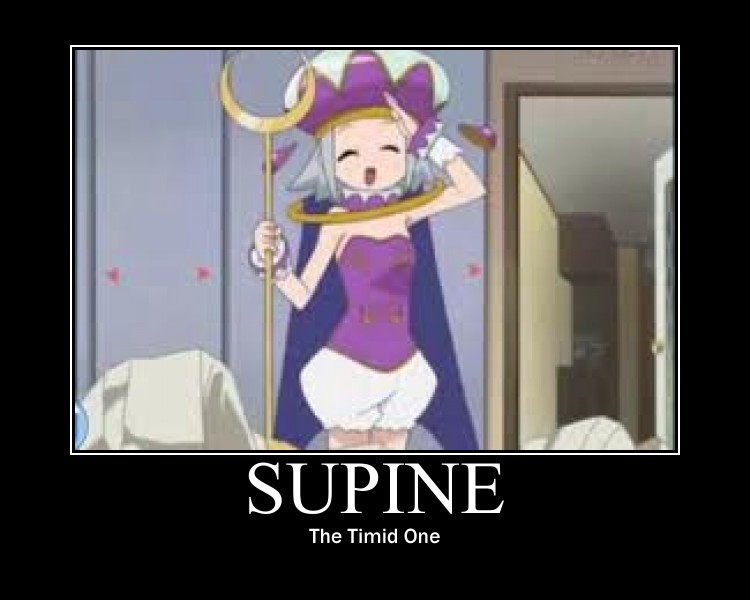 Associated with the Body Fluid, "Tears". Quiet, friendly, nonconfrontational, and dependent on others. But has shyness and/or low self-esteem.