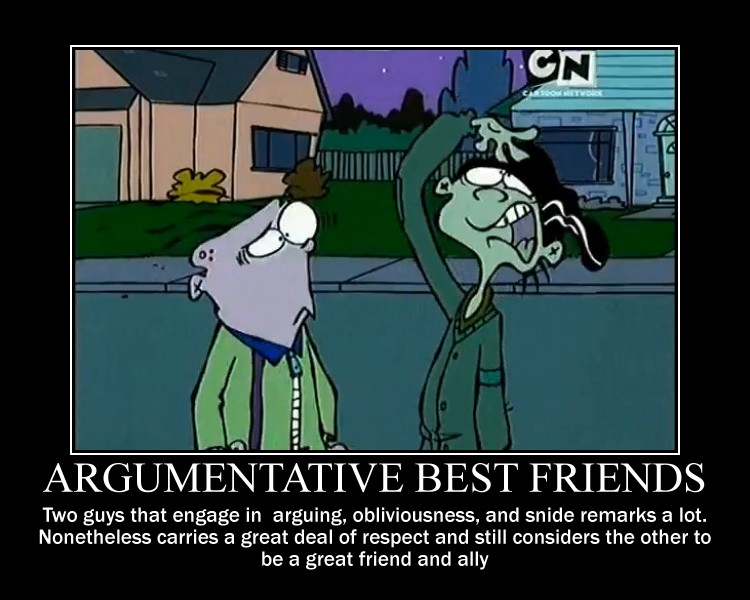 Music for the Article
These guys bicker constantly. They're always making side comments at each other. However, they make Busting each other, and
the comments is because they are joking, sometimes if one is sensitive they may take it wrong but usually not at one another relentlessly. But underneath the verbal fencing is a rock-solid friendship that no one could hope to chip at. Often, they have opposite morals, personalities, or fighting ability which is presumably the cause of oddness.
So make change to busting each other
This can often serve as a warning that something may be wrong as well. When one of the Argumentative Best Buds suddenly stops responding to remarks, the other may pick up on the sudden change in behavior as a sign that something is not right.
One Considers the other a good friend and the other is annoyed at him.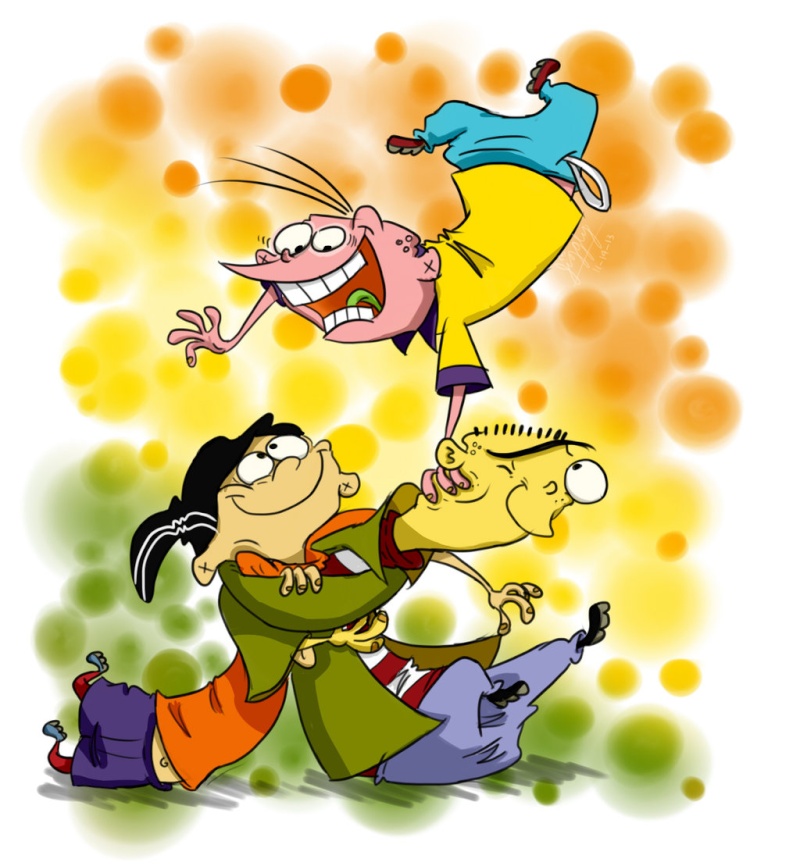 Despite their bickering they still look out for each other's wellbeing and seem to be genuinely concerned for each other.
Nevertheless it's a friendship which develops between two people that would seem unlikely to be friends, whether it's because of them having  opposed personalities, or some other quirks of their beings that would lead to them clashing. Through their friendship, they learn more about each other and about themselves.