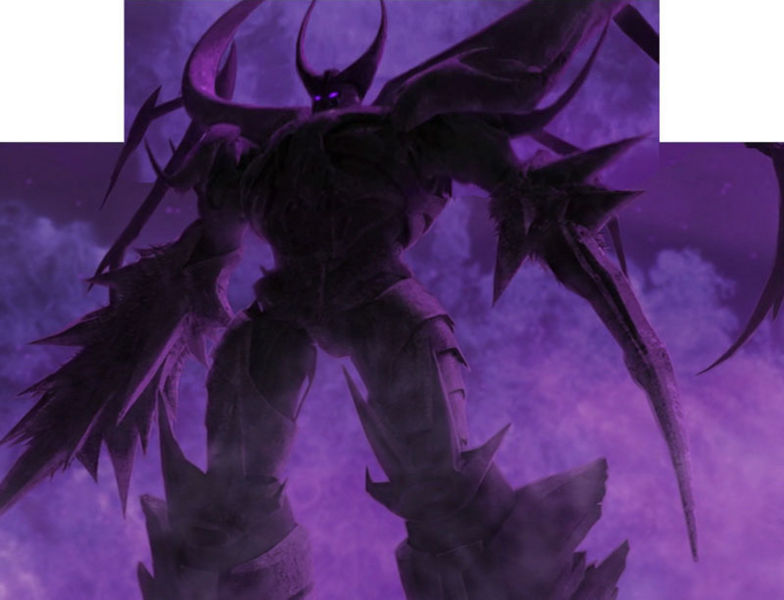 Music for the Article
So you think you're hot stuff, eh? You actually did it, you punched out a powerful monster.
Unfortunately, he's coming back. You see, what you destroyed was just part of him. The physical part that was inhabiting our universe at the time. His reappearance isn't coming Back from the Dead. It's regrowing a fingernail.
Having a physical form is pretty nifty, you can do stuff like walk and talk. Sometimes however you run into a problem: you have no body worth noting.
Perhaps you're a robot who's been reduced to a piece of data, a ghost who has to possess someone, or an alien who luckily can regenerate from a single cell.
This is the ability you need if you have to construct your own body before the nifty stuff you plan to do can be done.
Since they are not part of the physical plane and therefore have no physical bodies, they have to manifest through some material in order to make a presence in the physical world.
The being's original body is incorporeal and the physical body is just a (possibly replaceable) tool that allows it to interact with the physical world. This version counts as a form of Immortality, especially if the incorporeal body is Nigh Invulnerable to other beings without a body.
Some times an Alter Dimensional Being exists simultaneously in this world and beyond; it really is "dipping" into 3-Dimensional space. These tend to look and act very strange.
Its awareness is mostly in the form it's taking in this universe; the destruction of this body merely returns it to its origin point like a rubber band being let go. These type tend to be vulnerable if attacked in the universe they originated in
A more mortal villain may also get in on this act through the use be able to create from their own cells an effective body double by using this body double as a perfect duplicate inorder to distract an opponent
This isn't to say there wasn't some accomplishment here. At the very least, he's gone for now........................HE CAN BE DESTROYED IT'S JUST THAT ITS HIGHLY DIFFICULT TO DO SO