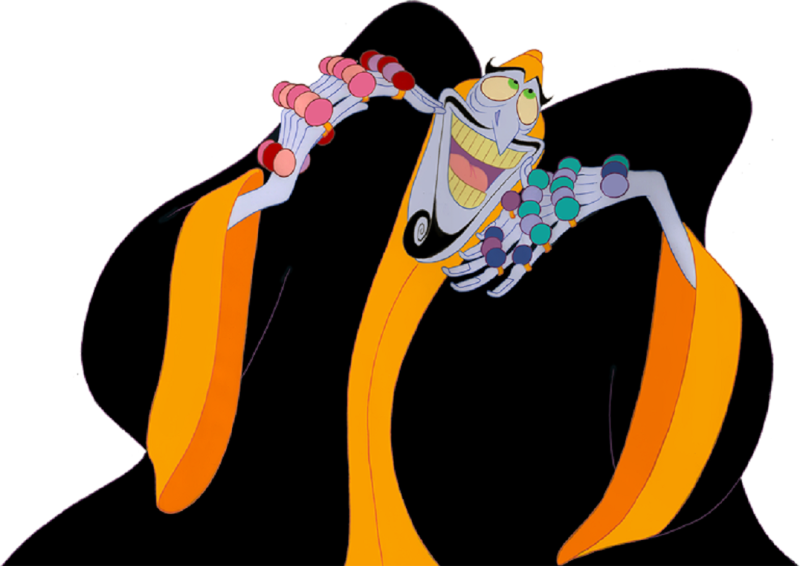 Music for the Article
The Imp a person who has tons of vices rolled into one, with the baggage that something about him totally destroys him as a threat: sheer laziness, apathy, self serving behavior, and NOT BEING VERY EFFECTIVE. The Imp looks like he's trying too hard, intentionally or because of the designers. So whether or not they have delusions of grandeur, Imps just end up behaving very practically, wanting mostly to have fun and to wallow in their vices.
While commonly in a sidekick role to a stronger character, you often see the Imp with heroic characters as much as with villainous ones. Aside from heroes being less likely to beat on them, the Imp can function as the hero's form of temptation. But in this case, it mainly ends up showing off how decent and good-hearted the hero is, because he doesn't take the Imp's advice seriously.
He can be snarky, prone to weird faces, loud, almost childish sometimes, very quirky, talks like a used car salesman, terrible fighting skills, makes wisecracks, treats the assignment like a game, and lastly can be fun to watch
The lack of intelligence of this character can sometimes put his life and limb at risk by doing things that no sane human being would do. Walking down the alley alone to tell his friend about a monster. Telling her best friend not to tell anybody, but she has a crush on somebody. Splitting the party. Being curious. Searching the hero's room in such a manner that no one could miss that you did it. Telling everybody in earshot he has vital evidence that he'll be taking to the authorities very shortly. Visiting a known dangerous area. Not telling the rest of the heroes about the upcoming trap laid out for them. Provoking something that is 100 Times their size. He actually didn't realize that he pushed them both off the cliff. He also has a tendency of forgetting maps or bringing the wrong ones.
Upon receiving a very important and very powerful piece of rock, one that he knows kingdoms were conquered and vast resources spent to acquire, he decides to find out what it does. By hooking it up to his giant airship's power supply. You can probably guess what happens next..........................A magic-absorbing stone being inserted into the power supply of an airship powered by magic stones. This is only minutes after The Hero's weaker, but still magic-absorbing stone eats a magic attack intended to harm the entire party, right in front of him. Guy deserved it for being that dumb.
He is however, arrogant, vain, rude, conceited, evil, selfish, greedy, hot-tempered, sarcastic, ruthless, mean, jealous, two faced, slightly selfish, laid-back, talkative, a con man, manipulative, but at the same time very stupid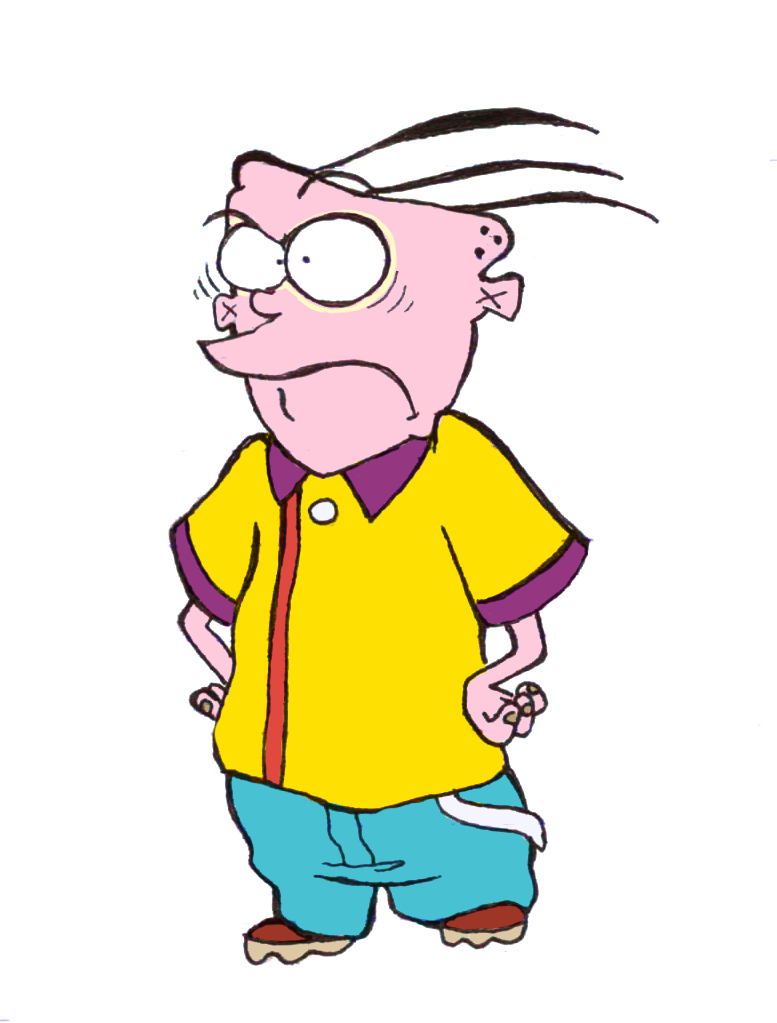 They might presents himself as a friend to several of the heroes and proceeds to utterly deceive them, all with an oily polite demeanor. He might lie about being kicked out of his group, gains the trust of the Heroes and starts to try to manipulate them. He drops this facade when his plans go awry, though.
However, he's near-pathologically lazy, incredibly stupid to a life threatning extent, and his behavior makes him look like a fool.
Dispite their ability to manipulate they are very incompetent and constantly beaten up.